Who loves ice cream? Who wants to be healthy? Who doesn't want to consume yucky dairy products but still want to enjoy tasty treats? I do and I bet you do too! ;)
Thanks to companies like
SO Delicious
, being more health-conscious, vegan and/or dairy free has never been easier!
Why do I like, scratch that, loooove
SO Delicious
? The answer is really simple; they make damn good products! From frozen desserts and dairy-free beverages, to coffee creamers, and now even yogurts, going dairy free now means no one is missing out! Aside from the wonders of being dairy-free, the other fantastic thing about So Delicious is that they are a natural foods company that takes pride in their ingredients, insuring quality and care. The soy they use for their soy items is organic and non-gmo. They also take special care to allergens. Most of their ingredients are also organic and most of their products, as well as being dairy-free, are also gluten-free. Again, dairy-free has never been easier and has never made so much sense.
So Delicious carries a line of almond, coconut, and soy varieties of their products so everyone can discover which works for them. My personal favourites are the coconut products, but you really can't go wrong with any of their yummy products. Everything I have ever tried from this company has been above and beyond all of my expectations.
I still remember the deep excitement I felt the first time I saw and tried the SO Delicious Coconut "yogurt" back when I visited New York-- so excited that it made me not want to go home where these delicious products had not yet reached my little town--fortunately now they have! The yogurts are packed full of flavour, are deliciously creamy and they have a lovely variety of flavours, all with a lovely hint of coconut. I've recommended these to my friends dabbling with veganism or that are lactose intolerant, and they have all loved it, choosing it as a favourite from other brands. It is easily my favourite yogurt out there, though I try not to eat it tooo much due to the sugar… hint hint to So Delicious; please make some that are fruit-sugared or agave sweetened! ;) It is the only possibly thing that isn't absolutely perfect about these… but really, they are pretty splendidly perfect. Most people I know aren't too worried about sugar either, and I am happy that So Delicious does use organic cane juice as opposed to other sugars. :) But if you haven't tried these yet, Do! Because you are seriously missing out!
When in need of ice cream, by far my favourite in the world to turn to are SO Delicious' Coconut frozen desserts! Not only do they have a mouth-watering selection of flavours, but they also have chocolate-coated bars on sticks for those lovely summer occasions. They also have yummy ice cream sandwich bars that are simply divine--just like all of their other products. Another thing I love about the SO Delicious frozen desserts is that, again, they cater to health. As I mentioned before about the cane sugar, they have a nice variety of ice creams to choose from that are sweetened with agave for those that are curious--which means I get to indulge a little extra. ;) One day I will try all of the flavours, there are sooo many to choose from it's really quite exciting. They even have a sugar-free line that actually has good ingredients--no gross splenda or any of those other bad-for-you chemical sweeteners.
I've also tried this little experiment with friends, to see how they'd like dairy-free alternatives (you know, subtle vegan persuasion ;)), and all of them have always been excited and intrigued to try the coconut ice cream and frozen dessert bars. Their excitement certainly pays off as well! In fact, all of them have said they PREFER them over the dairy kinds! See, vegans do have more fun! ;)
Aside from delicious sweet-tooth treats, they have a wide variety of dairy-free beverages, such as almond and coconut milks and lots of other fun variations of favourites, such as chocolate milk and nog. They also have the best coffee creamers around, that are perfect for, well, coffee, as well as lattes and baking desserts.
Really, you just can't go wrong with SO Delicious. Even if you're not vegan or lactose-intolerant, you will still love SO Delicious and, let's face it, it's the healthier choice in every way possible. So go
check them out
and enjoy all of their
SO Delicious
products! ;)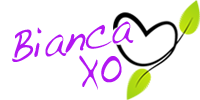 If you found this article to be helpful, please consider a small donation or visit
the shop
. Thank you for your love and support.