. . . . . . . . . .
Stop watching the News on T.V. filled with lies, propaganda, and made to make you feel helpless and afraid.
With all the negative news in the world, it's time to give you hope and inspiration. It's time to the weekly Good News!
. . . . . . . . . .
Israel Will Trap, Neuter and Return 45,000 Street Cats
Street cats are everywhere in Israel, in huge numbers, and they tend to be dirty and skinny, often with visible skin infections and eye problems. Their lifespans average just one or two years, compared to 13-17 years for cats who live indoors or in managed colonies.
The outlook for street cats in Israel is improving thanks to changing attitudes. The Israeli government just committed 4.5 million NIS (about 1.27 million in U.S. dollars) to trap, spay or neuter, and release 45,000 feral cats before June 2014. There are an estimated 39,000 street cats in the Tel Aviv area alone — just one shelter, the SPCA, takes in 200 kittens every day during breeding season — so the government's plan is not a comprehensive solution.
Nonetheless, it is a huge step forward.
Readers Go On a Mission to Save Kindly Barber and His Stray Cats
This is one of those heart-warming stories about the goodness of people and what they do for each other as well as for animals. Manuela comes by Hussein's Barber shop in Turkey every week where they feed the alley cats--which is often scorned there in Turkey with the overpopulation problems. So when Hussein's Barber shop was closing down due to lack of rent, there was sadness for the man and for his four-legged friends.
But as fate would have it, there is something better in store for the barber and his cats. Although animal rescue is thought of as an art exclusively devoted to the four-legged, it is often about saving people as well. As Manuela's Facebook supporters read her post about the barber's fate, there is a swell of support. One after another, readers begin making small contributions to help...
Victory! Toronto Zoo's Elephants Arrive at Sanctuary
After years of lobbying, debating, delays and a seriously long road trip, animal advocates are celebrating a victory with the safe arrival of the Toronto Zoo's three remaining elephants at a sanctuary.
The three elephants — Iringa, 44; Toka, 43; and Thika, 33 — who were born at the zoo, embarked on a long journey across the continent from Ontario, Canada, to their new home at the Performing Animal Welfare Society's (PAWS) sanctuary near Sacramento, Calif., where they will spend the rest of their lives being cared for in peace.
A huge thanks to the Care2 members who signed petitions demanding the elephants' removal from the zoo. Their arrival at PAWS would not have been possible without the continued support of concerned citizens like you.
Bystander's Kindness Saves Terrified Orangutan from Jeering Crowd
Sometimes it takes only a simple act of kindness to change an animal's life. So it was for Ael, an orangutan whose only offense was searching for food near a village in Borneo.
Ael was captured while foraging in a field that had been cleared for planting rice. It's not clear why they decided to capture her, but it took six men to grab Ael, hold her down and secure her. Then they dragged her back to their village for a little fun. The poor orangutan became a public spectacle — an object of curiosity and degradation. Villagers crowded around her, jeering and taunting to get a rise out of her. Word spread, and soon people from other nearby areas arrived on motorcycles to get in on the excitement.
Poor Ael had little chance of living her life as anything other than a roadside attraction until one compassionate villager decided enough was enough. This kind villager, whose name we don't know, contacted Argitoe Ranting. Ranting works for International Animal Rescue (IAR) as its field manager for IAR's project in Ketapang, on the island of Borneo. Ranting also oversees rescues in the area and has a great deal of experience working with orangutans. He arrived on scene to find Ael tied to the tire, struggling to break free and frightened for her life.
Ranting called his team, realizing immediately he had a rescue situation on his hands. The team removed her from the scene to their 60-acre orangutan rehabilitation center in West Kalimantan, Indonesian Borneo.
New York School's Plan to Go Vegetarian Is an All-Around Success
A public school in Queens, N.Y. is the first in the nation to offer a 100 percent vegetarian lunch menu. That's right, no more sloppy joes or scary meatloaf. Instead 400 students in grades pre-K through 3 choose from options like organic roasted tofu, braised black beans and falafel.
Before you get upset about the school forcing kids to eat vegetarian, know that students are still allowed to bring any lunch item from home that they want, including meat. The funny, and truly awesome part is, about 90 percent of the students voluntarily choose the veggie-based cafeteria food. And the results have been phenomenal.
After one semester, the number of students at the school who were classified as overweight and obese dropped 2 percent and is still falling, according to school officials. They've also documented improved attendance, higher test scores and better attention spans in the wake of the change.
VICTORY! Fox News North will not be on every TV in Canada
SumOfUs helped keep the racist and biased "Fox News North", or Sun News, off our TVs. Over 20,000 SumOfUs supporters called on the Canadian regulators (CRTC) to reject the channel's request for mandatory carriage and a $20 million subsidy -- and they listened! The rejection of this ridiculous bid will hopefully mean that the commercially unviable Fox News North and its vitriol will soon be gone from Canadian airwaves, forever.
Thanks For Your Help: SumOfUs filled the war chest to fight Harper's secret trade deal
SumOfUs: "For the past year, Prime Minister Harper has been trying to ram through his secretive Canada-China FIPA trade deal. When it was introduced, Harper expected he would face no opposition and be able sign the deal in weeks. But thanks to our opposition and strong partners like LeadNow, we have delayed the deal for longer than anyone thought possible.
The next battle is a crucial legal fight that, with our support, the Hupacasath First Nations is waging. Thousands of us donated to support the Hupacasath as they take the Harper government to court to challenge the constitutionality of FIPA. If we keep up this crucial fight together, we can defeat FIPA once and for all and save Canadian democracy."
Victory! River Island (UK) and Woolworths (AU) sign the Bangladesh Fire and Safety Accord!
SumOfUs has called on major apparel companies to join the independently-monitored Accord on Fire and Building Safety in Bangladesh to ensure that their clothes weren't being made under deadly conditions that might repeat mistakes in the past.
Over 90 companies have now signed the landmark accord. In breaking news, major Australian brand Woolworths has announced it will also join the Accord, after months of pressure from SumOfUs and friends at Oxfam Australia, the Uniting Church and elsewhere. In the UK, more than 16,000 SumOfUs members and their allies targeted major UK brand River Island, demanding it stop dragging its feet and sign the Accord -- and it listened! River Island was one of the last major UK holdouts on the Accord, so it's a huge win for Bangladeshi workers and all consumers everywhere!
Cameroon Elections Catapult Women to Power
In Cameroon, defenders of gender equality and the empowerment of women today have a reason to celebrate. This follows the announcement of the results of the legislative elections held on September 30. The results of the elections have ensured that women now hold 56 of the 180 deputy positions in the National Assembly, making up 31.1 percent of the legislature.
The percentage exceeds the threshold set out in the Beijing Plan of Action. It is even more significant since the numbers have more than doubled. The previous legislature had only 25 women deputies out of 180, a mere 13.8 percent.
The advocacy efforts were already underway some years ago and were further spurred by UN Women's strategic plan for gender and elections that received national approval on June 12, 2012.
Celebrating the 1,000th Sierra Club Solar Home
The Sierra Club and its solar home partner Sungevity reached a clean-energy milestone when the 1,000th rooftop solar array was installed as part of the Club's Solar Homes Program. The program makes it easy for homeowners to go solar, save money, and curb carbon pollution.
Asheville, NC, Moves Beyond Coal
Last week the city council in Asheville, NC, voted unanimously to move the city off coal-fired electricity. Duke Energy's coal plant in Asheville is the largest source of carbon pollution in western North Carolina, and the city will now work with Duke to phase out the use of coal there. Asheville joins Chicago, Los Angeles, Austin, and a growing number of other cities transitioning to clean energy.
Los Angeles Could Become the Country's Largest GMO-Free Zone
Two Los Angeles City Councilmen have introduced a measure [PDF] that would ban the growth, sale and distribution of genetically engineered seeds and plants within the city limits. If passed, Los Angeles would have the illustrious honor of being the country's largest GMO plant-free zone.
The councilmen, Paul Koretz and Mitch O'Farrell, say they proposed the ban in the hopes of protecting local gardens and homegrown food from GMO contamination. "We don't want to consume mystery food," O'Farrell told The Huffington Post. "Since there's currently no requirement, anyone could unwittingly purchase a genetically modified product and not know it. I think that's irresponsible."
. . . . . . . . . .
Thanks for reading this week's "Good News!" Join us every week and feel inspired!
Be sure to sign up for Care2's newsletter for some real news around the globe, to make a change, and to open up your mind to the Real World!
See that your actions count and get out there and do good! Be the Change!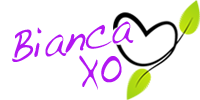 If you found this article to be helpful, please consider a small donation or visit
the shop
. Thank you for your love and support.