. . . . . . . . . .
We're taking back Mondays!!!
"Motivational Mondays" are fabulous tips to get you excited and pumped for the week!
Feeling low? Moody? Down on life? Well, that's what these posts are for! Time to feel awesome again and get some Positivity rolling! Just because it's Monday doesn't mean you can't have fun, smile, and enjoy Today! Apply these tips to your week and try to tell me that you don't start to see an improvement in your life! ;)
It's all about You! Change your perception, change your attitude, love your life! xo
. . . . . . . . . .
Happy Monday! This Motivational Monday I've decided to do something a little different. The theme of "Dreams" has come up a lot lately in my life and, so, I felt the will to make this post something different and special.
Magic is all around us, it's in the Law of Attraction, it's in the magnetic waves of our thoughts, all thoughts, and all things. Believe that your dreams can come true, have faith, because magic is all around you, it's just a matter of believing.
☺
Your Imagination should be used not to Escape Reality, but to Create it.
☺
You have in your head the most beautiful and wondrous ability to Think anything you want into reality. Life is what you make it and therefor you can use your beautiful brain to imagine the life of your dreams. As soon as you can use your imagination for that good you will begin to Create your perfect life automatically.
Be the superhero of your own life, be wondrous and awesome and do amazing awesome things! Reach for the stars and allow your dreams to guide you on your awesome journey!
☺ "
You don't always need a plan. Sometimes you just need to Breathe, Trust, Let go and see what happens." ~ Mandy Hale.
☺
Have faith in the Universe and that your dreams will come true. If you are focussing on the good, and if you are being as happy and positive as you can, those dreams are sure to come into reality. So learn to relax into life and let magic do its work.
☺
Life's too short to Settle.
☺
You have the upmost freedom to an amazing life, the only limitations and restrictions are the ones that you place on your self (and no making up excuses). The world is what you make it, and I truly believe that if you're not happy with something then you must change it. Don't dwell, don't wait. If something's not right, if something doesn't make you happy then change it! If you're with the wrong partner, then stop being with them instead of trying to mould them into what you think they should be. If you don't like your job, change it and pursue your dreams. Whatever it is that needs changing, stop settling for mediocre, because you can and deserve all that you want; you deserve the life of your dreams!
☺
"Everything that is, or ever was.... begins with a dream."
☺
So dream big! All of your dreams can come true, absolutely all of them! All the wondrous things in the world began with a simple thought. Anything is possible. Always hold your dreams in your heart and you will find the way to bliss and happiness and love.
Create a great day! And Dream Big!
Much love from me to you!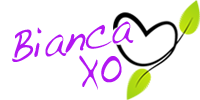 If you found this article to be helpful, please consider a small donation or visit
the shop
. Thank you for your love and support.