. . . . . . . . . .
Stop watching the News on T.V. filled with lies, propaganda, and made to make you feel helpless and afraid.
With all the negative news in the world, it's time to give you hope and inspiration. It's time to the weekly Good News!
. . . . . . . . . .
Canadian Piglet Jumps from Slaughterhouse Truck to New Life
One little piggy riding down a highway in Canada decided to make a break for life. He found a small opening and jumped off a moving truck that was bound for a finishing facility. Ultimate goal: he was to be fattened up for slaughter. The piglet didn't understand he landed on a highway full of potentially dangerous traffic.
"The people who were following that trailer saw the piglet sneak through a hole and fall off the trailer," said Sûreté du Québec spokeswoman, Joyce Kemp, as reported by CBS News Montreal. They called police who eventually found the little guy walking along the highway. He had some bruises and abrasions on his snout from where he managed to push his way out of the truck. Otherwise, he made the great escape in good health.
Kemp reports police contacted animal control officers who eventually found a permanent place for this little piggy at Wishing Well Animal Sanctuary just north of Toronto. Brenda Bronfman, Wishing Well founder, named him Yoda. "He just loves to crawl into people's laps and be held. He's a little angel," said Bronfman. "There is always somebody on the farm, and he will just be loved for the rest of his natural life."
China Announces Plans to End its Mandatory Animal Testing of Cosmetics
In a move that has come as a surprise to many, China's Food and Drug Administration (CFDA) has announced plans to end its mandatory requirements for animal testing of cosmetics products that are manufactured domestically at the beginning of next summer.
The Humane Society International (HSI) estimates that as many as 300,000 rabbits, mice and other animals may be used in chemical testing for cosmetics every year in China alone. Under the new plan, Chinese companies that are making "non-special use cosmetics," like shampoo or perfume, will be allowed to forego animal tests and use existing data for raw ingredients or non-animal tests that have been validated by the European Union, which animal advocates hope will spare thousands of lives from unnecessary suffering.
Abusive Animal Trainer Faces Federal Charges
The notorious Lance Ramos Kollman has flagrantly ignored the law for years and now he'll have to answer to federal charges. The U.S. Department of Agriculture (USDA) finally filed charges against Kollman for numerous violations of the Animal Welfare Act.
Six Tons of Ivory Crushed by US in Historic Event
The U.S. Fish and Wildlife Service crushed nearly 6 tons of confiscated illegal elephant ivory tusks, trinkets and souvenirs into gravel – permanently destroying the U.S. stockpile collected from this deadly trade. It was a highly publicized event.
The message behind this dramatic act was unmistakable: the United States will not tolerate ivory trafficking and is committed to stopping wildlife crime. The ivory is the accumulated contraband from more than 20 years of seizures by U.S. law enforcement. And this sends a powerful message to poachers and ivory cartels everywhere, and is a huge victory for all who have worked so hard to stop the black market sale of ivory all these years.
In North Carolina the Bounty is For Hunters, Not Wolves
Following the deaths of two federally protected red wolves, the tables have been turned on hunters and a hefty reward is being offered for information leading to whoever shot and killed them.
Unfortunately, they continue to find themselves in the crosshairs. At the end of October, two red wolves were found shot to death within days of each other in Washington County after their radio collars stopped transmitting. Now the U.S. Fish and Wildlife Service (FWS) is asking for help finding the guilty parties and is offering a reward that has been added to by the North Carolina Wildlife Federation, Red Wolf Coalition, Humane Society of the United States and the Center for Biological Diversity, bringing the total up to $21,000.
Under the law, killing one of these wolves can result in one year in prison and a $100,000 fine.
Victory! Plans for Beagle Breeding Facility Rejected
In a victory for animals, the East Riding of Yorkshire Council Planning Committee voted this week to reject a controversial proposal to build a breeding facility for beagles intended for research.
Last year, public outcry helped stop similar plans in East Yorkshire. However, another proposal for a scaled-down version on the same site that's owned by Bantin & Kingman Universal Ltd (B&K) was submitted this year and became the center of another controversy surrounding the use of dogs in research and animal testing in general.
Animal advocates, local residents and celebrities rallied against the proposal that was submitted earlier this fall by Yorkshire Evergreen, a subsidiary of U.S. company Marshall BioResources, over concerns about the cruelty inherent in breeding and keeping dogs for research and problems it would cause for residents.
Tilly the Goose Gets a Prosthetic Beak Just in Time to Save His Life
Tilly has been without most of his lower beak since he was six months old after losing it in an unfortunate encounter with a barbed wire fence. Showing quite a bit of resilience, he's been using his tongue ever since to help him eat, especially as what was left of his lower beak has continued to shrink.
Over years of use, Tilley's tongue started to become too "hard and fibrous" so he was in need of support. Then, over the last month, "he got 'drop-tongue,'" Hall-Coetzer says, and could have starved due to being unable to feed anymore.
Fortunately, veterinarian Andy MacGregor and his dentist friend Chris Siddons came to the rescue. For no fee, they performed extensive surgery on Tilly. The goose was placed under general anesthesia and silicone impressions were made of his upper and missing lower mandibles. Then, a new lower beak made of dental acrylic was bolted into place.
Hawaii's Legislature Approve Historic Marriage Equality Bill
Hawaii's Legislature gave final approval to a historic marriage equality bill this week, sending it to Governor Neil Abercrombie's desk to be signed.
While every same-sex marriage victory matters, read through the link for four reasons why the Hawaii win is extra special.
Could Indiana be the Next Big Gay Marriage Win?
While Hawaii and Illinois have been busy legalizing marriage equality, Indiana has quietly been marching toward a gay marriage battle of its own.
After bringing up a gay marriage ban every year since 2004, Republicans controlling both legislative chambers in Indiana are working toward writing the state's gay marriage ban into the state constitution, with final legislative approval to a 2014 ballot measure looking likely to pass early next year.
Do 30 Air Squats and Get a Free Subway Ride in Moscow
In order to encourage Russian citizens to get in better shape, the government has come up with an unusual incentive: commuters in Moscow will receive a free subway ticket, which costs 30 rubles or $0.92 USD, if they can perform 30 air squats in front of special automated transit machines that can tell if you're cheating.
Canadian Activist Uses Her Art to Fight the Keystone XL Pipeline
When it comes to tackling climate change and the controversial Keystone XL tar sands pipeline, Canadian Franke James doesn't mince words — or pictures. As both an artist and author, she has combined her right-brain talents with her left-brain determination to raise awareness about the impact that burning fossil fuels has on our planet.
The Green Party of Canada had the greatest quarter-to-quarter increase -- at 11.2% -- of any Canadian political party!
This was in a quarter in which Stephen Harper's Conservative party saw a 29.4% decrease in contributions -- considering the Senate-PMO Scandal that really isn't much of a surprise.
Hurrah for Canada moving forwards!
5 Awesome School Gardens Helping Kids Eat Healthy
an increasing number of U.S. school districts are participating in Farm to School programs, reflecting the growing popularity of local foods. According to the National Farm to School Network, 3,812 school districts serving nearly 21 million students in all 50 states now have Farm to School programs, compared to just 400 school districts in 22 states in 2004.
This is amazing! A welcome antidote to the headlines about school kids eating pink slime and other nasty stuff.
NRDC Victory! Final Yellowstone Winter Use Plan Released
The National Park Service has announced a final plan for snowmobile use in Yellowstone National Park that will greatly reduce air and noise pollution -- providing wildlife, visitors and staff a safer and quieter winter season.
. . . . . . . . . .
Thanks for reading this week's "Good News!" Join us every week and feel inspired!
Be sure to sign up for Care2's newsletter for some real news around the globe, to make a change, and to open up your mind to the Real World!
See that your actions count and get out there and do good! Be the Change!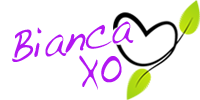 If you found this article to be helpful, please consider a small donation or visit
the shop
. Thank you for your love and support.