Apple Pie smoothies are the greatest, aren't they? Well, here's another Apple Pie smoothie for you that is a little different and equally awesome than the last one I posted.
Enjoy!!
vegan / gluten free/ sugar-free/ raw
Apple Pie Smoothie
1 Apple, chopped and cored
1 Banana
3 Dates, soaked overnight (to soften them up)
1 Tbsp Walnuts
1 tsp of Cinnamon
¼ tsp of ground Nutmeg
⅛ tsp of ground Ginger
¼ cup ice
1 cup Water
Stevia to sweeten (or other sweetener of your choice)
Add all the ingredients together in a blender and blend until smooth. Add less or more liquid to get your desired consistency, and less or more sweetener to your desired sweetness.
Top with a sprinkle of cinnamon.
Makes 1 serving. Enjoy!
*I make all my smoothies in our Blendtec Blender--it's an amazing blender and well worth the investment--and it makes the smoothies super super smooth and creamy!*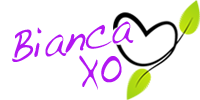 If you found this article to be helpful, please consider a small donation or visit
the shop
. Thank you for your love and support.