I love this recipe as a healthy breakfast alternative. Of course, it makes a great dessert as well. ;)
Super easy and healthy!
vegan / gluten free/ sugar-free
Rice Pudding
1 1/2 cups cooked Brown Rice*
1 1/4 cups Coconut Milk**
1/4 cup raisins
1/4 cup Agave or maple syrup (or use a little less and use stevia as well)
1 tsp Vanilla
1/2 tsp Cinnamon
1/4 tsp ground Ginger
1/8 tsp ground Nutmeg
*I like to make a batch of Brown Rice for a couple of days for rice bowls and, well, for this recipe. If you don't have rice already made then either make it the night before (since it takes about 50minutes to cook brown rice) or, if you have time, make it in the morning.
**Coconut Milk: use the liquid of a chilled can (I always like to store mine in a cold room or keep one handy in the fridge for recipes), and part of the thick part so that you get enough--store the rest for another recipe for your week :)
In a medium saucepan, add the rice with all of your ingredients. Stir well to combine, and cook the mixture over low heat until warmed and you get a nice consistency that isn't too watery but isn't too dry (add a little water or more coconut milk as necessary).
Sprinkle with a little cinnamon and serve warm--or chill in the fridge, both are delish!
Serves 2-3
Enjoy!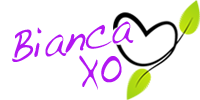 If you found this article to be helpful, please consider a small donation or visit
the shop
. Thank you for your love and support.