. . . . . . . . . .
Stop watching the News on T.V. filled with lies, propaganda, and made to make you feel helpless and afraid.
With all the negative news in the world, it's time to give you hope and inspiration. It's time to the weekly Good News!
. . . . . . . . . .
Lots of good news for animals this week!!! :)
Victory! NIH to Retire Most Research Chimps
In a huge victory for chimpanzees being used in research, the National Institutes of Health (NIH) has formally announced that it will be retiring most of the chimps it owns or funds. And will be sending about 310 federally-owned chimpanzees currently imprisoned in laboratories to sanctuaries!
The announcement means that hundreds of chimpanzees will now be allowed to live free from harm, after what has been decades in labs for some, and follows years of campaigning by animal advocacy organizations and caring members of the public who have spoken out on their behalf. More than 12,500 public comments were submitted to the NIH, while a Care2 petition asking the NIH's Director Francis Collins to retire chimps gathered more than 21,000 signatures.
India to Ban Animals to Test Cosmetics!
In another huge victory for animals in laboratories, India has announced that it will implement a ban on using animals to test cosmetics! After an extensive campaign by PETA—which included appeals from high-profile politicians and multinational retailers such as LUSH and The Body Shop as well as lengthy discussions with PETA India's scientists—the drug controller general of India announced that testing cosmetics and their ingredients on animals will not be permitted in India.
This announcement comes on the heels of recently enacted bans on cosmetics testing on animals in the European Union and in Israel.
Djala The Silver-Back Gorilla Is Going Home
Djala, a gorilla rescued from Gabon after his parents were killed for bushmeat, is on his way home.
The 440lb silverback left the Wild Animal Park in Kent, UK, last Sunday and is traveling more than 5,000 miles back to Batéké Plateau National Park in his native Gabon, West Africa. He was accompanied by four female mates and their four infants, between eight months and six years old. (He also has another 11 children.)
Djala was saved over 30 years ago by a French helicopter pilot who spotted a group of children playing with the orphan. He was taken to Libreville, the capital of Gabon, where he was raised by a Frenchwoman who looked after him in her garden. Eventually he got too big for the garden, and so she turned to the Aspinall Foundation for help.
Conservationist Damian Aspinall has had Djala under the care of the Foundation ever since. This journey is part of the Aspinall Foundation's Back To The Wild campaign.
How inspiring to read about a program at a wild animal park that has the goal of returning animals to the wild! Remember that zoos are not real, or even close, conservation work, so do not go to them!
New York Creates First-Ever Animal Abuser Registry
In a first, the New York Senate has passed a bill that would require that convicted animal abusers — just like convicted sex offenders — register as such with the division of criminal justice services. Even more, those who have been convicted of abusing and torturing animals would also have to undergo a required psychiatric evaluation and would be banned from ever owning pets again.
Under the bill, the names and addresses of convicted animal abuses in New York would be made readily accessible to the public. Those involved in the sale and adoption of animals would be able to check the registry before allowing someone to own an animal. This new bill will protect animals from repeat animal abusers.
Wildlife Trafficking Takes a Hit After Unprecedented U.S. Action
President Obama has made another unprecedented move this week by signing an executive order to combat wildlife trafficking that is threatening endangered species and perpetuating organized crime.
The president launched the crackdown during his visit to Tanzania earlier this week, which brings hope for species whose populations are suffering from the effects of the recent surge in poaching that is estimated to be a billion dollar industry and is now being considered both a global crisis and a security threat.
The order allocates $10 million in State Department funds to fight the illegal trade and promises to assist foreign governments with anti-trafficking activities, in addition to making an effort to reduce the demand domestically and abroad.
It also pledges to establish a Presidential Task Force on Wildlife Trafficking composed of the State, Interior and Justice departments to develop strategies to combat wildlife trafficking and an Advisory Council on Wildlife Trafficking that will make recommendations and assist the task force. The Transnational Organized Crime Strategy will also now be considering whether to add wildlife trafficking to the list of crimes it covers, putting it on the same level as arms and human trafficking.
Tasmania Gives the Thumbs Up to Gay Adoption
Last week was a big one for gay and lesbian couples. The Supreme Court in the United States invalidated part of DOMA and cleared the way for California to recognize marriages of same sex couples. And now the Australian state of Tasmania has given the thumbs up to same-sex couples who want to adopt.
The new law, just passed by the Upper House, allows any couple registered under the Relationship Act – basically their domestic partnership law – to adopt children. It was supported by all but three MPs.
This is a pretty big deal, especially when you realize that Tasmania was the last Australian state to decriminalize homosexuality in the 1990s.
. . . . . . . . . .
Thanks for reading this week's "Good News!" Join us every week and feel inspired!
Be sure to sign up for Care2's newsletter for some real news around the globe, to make a change, and to open up your mind to the Real World!
See that your actions count and get out there and do good! Be the Change!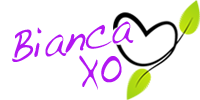 If you found this article to be helpful, please consider a small donation or visit
the shop
. Thank you for your love and support.