. . . . . . . . . .
We're taking back Mondays!!!
"Motivational Mondays" are fabulous tips to get you excited and pumped for the week!
Feeling low? Moody? Down on life? Well, that's what these posts are for! Time to feel awesome again and get some Positivity rolling! Just because it's Monday doesn't mean you can't have fun, smile, and enjoy Today! Apply these tips to your week and try to tell me that you don't start to see an improvement in your life! ;)
It's all about You! Change your perception, change your attitude, love your life! xo
. . . . . . . . . .
☺
Remember to Practice Gratitude!
Every single day! Start your day with a list of things you're grateful for. Throughout the day, keep saying things you're grateful for, give genuine thanks to people around you. When you end your day, spend a few minutes repeating things you're grateful for--reflect on your day and list off all the things you're grateful for, no matter how small.
☺
It's Okay not to Be Okay.
Some days aren't so easy, some days (or multiple days) it's really hard to just be happy and find that motivation to smile. While you try your hardest to be happy you will experience ups and downs and this is, perhaps, the most challenging part of healing. You feel as if you're making all this progress, starting to feel better, but then you have a bad day. And it feels as if nothing you've been doing has helped. Take a step back and remember that's it's okay not to be okay all the time. You're trying and, despite how it may feel sometimes, you Are getting better. A dip in the road doesn't mean the whole road has just crumbled beneath you're feet. There's plenty more happy road left for you still. Don't beat yourself up, and don't dwell on it--because nothing will keep you in that state of mind more than dwelling on it and feeling badly about it.
☺
Don't Expect anything from anyone…
because expectations, when not fulfilled, gives you pain and disappointment. But when you get something without expecting it, it gives you joy and pleasure. Don't set yourself for disappointment, go with the flow and allow life to take you where it needs to.
☺
Find a corner of Nature and ravel in it!
There is so much powerful loving amazing energy to be found in nature and it's a great thing to be outside in it as much as possible. I mentioned the 30x30 challenge a while back (30 minutes a day in nature every day), hopefully you're still sticking to it, and if you're not get back into it! Ground your bare feet in the grass, breathe in fresh air, feel life all around you and love and appreciate it. It's healing and it's amazing!
☺
Keep Smiling!
Keep smiling and someday life will get tired of upsetting you. I read that today and it made me smile. ;) Because smiling tricks your brain into happiness, so keep smiling, even if it's fake, even if you don't feel like it, even if it's forced, because sooner or later it becomes genuine and it becomes blissful and it becomes a part of your every day.
☺
"Learn. Everything you can, anytime you can, from anyone you can, there will always come a time when you will be grateful you did." ~Sarah Caldwell.
☺
Look!
An adorable piggy eating an ice cream cone! How freakin' adorable!!! I bet your monday is already starting to feel better! ;)
Don't forget to Create a Nice Day! To keep smiling, laughing, and spending time on joy!
Much love from me to you!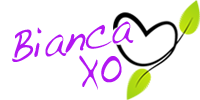 If you found this article to be helpful, please consider a small donation or visit
the shop
. Thank you for your love and support.