I am so excited to share this lovely etsy shop with you today! Ever since I first saw this shop I've been eyeing up items. It's so full of colour and life and temptation. Who doesn't love temptation? Which is why when temptation came knocking with this adorable Rainbow Summer slouch hat, I couldn't resist. The second I saw it, I knew I have to have one. Instantly.
So, let me tell you a bit about
KnotaGeek
, just in case you haven't already fallen in love with their beautiful products…
KnotaGeek
is a shop specializing in unique handmade hats, cowls, scarves, bags, and other fabulous fashionable accessories, all handmade by two lovely ladies: Nicole and Erin. The shop focuses on quality products; each item is one of a kind and made using vegan (yay!) fibers such as luxurious bamboo, eco friendly and organic cottons, and soft and versatile acrylic blends. Vegan and eco-friendly are always pluses in my books--and as if I wasn't already in love with this shop enough.
Hearing about Erin and Nicole's start sounds like one of those things that was simply meant to be. The two knew each other from a mutual horrid job and later discovered that each of them shared a love to crochet and create--which they only found out after having oddly-almost-identical Facebook photo albums where they posted their most recent creations. One approached the other about starting a shop, and it all took off from there!
So, I recently got my hands on one of their amazing Rainbow Slouch Hats. I can't say enough about how much I love it! I've worn it more times than I've kept track of already, and every time I'm out and about I receive many compliments. I feel like it brings out the hippie in me (umm, more of the hippie in me), as well as the colourful fun of summer! The craftsmanship is superb, the quality absolutely stunning, and the slouch hat fits like a charm and is very comfortable. The fibres are lovely and soft and feel very sturdy as well. I can see this product last a very long time, which is always nice. What drew me in was having a fun summer beanie hat that I could wear with my head still being able to breathe in the hot summer months we have where I live. I love love love it. What a dream! The open-stitching makes is perfect and makes it so breathable and comfortable. I can't recommend them enough. In fact, I want another one, that's how much I love mine.
The entire look of KnotaGeek is just so whimsical and utterly fun. Browsing through their products is enticingly joyous, the colour choices, as well as colour combinations are just lovely and brilliant. Without a doubt, I recommend KnotaGeek for your next knit purchase. They are super nice sellers, easy to deal with, and great communication. I couldn't ask for more in any type of seller. So go check them out and choose your favourites!
You can find KnotaGeek here: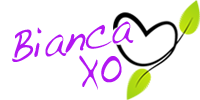 If you found this article to be helpful, please consider a small donation or visit
the shop
. Thank you for your love and support.