This recipe is super quick and simple to whip together. It's delicious and creamy and packed full of flavour. For the vegan-taste skeptics, no one will ever guess it's vegan. ;)
Vegan Creamy Pasta Sauce
1 pound Brown Rice spiral Pasta (or pasta of your choice)
1 head Broccoli (about 1 pound), cut into small florets
2 cups plain unsweetened Soy Milk (or other non-dairy milk)
1/2 cup Vegetable Broth
1 tbsp Lemon Juice
3 cloves Garlic, peeled and pressed
1 tbsp dried Basil
2 tps dried Oregano
1/2 teaspoon Chili Powder (or to taste--optional, but it adds a nice flavour and kick)
dash of Black Pepper
1/2- 1 tsp Salt, to taste.
1 tbsp Nutritional Yeast
2 tbsp Tapioca Flour (potato or corn starch would work as well, or even any flour)
Other optional add-ins:
Chickpeas
Cauliflower, Zucchini, spinach, or other veggies
Bring a large pot of water to a boil, and cook the pasta according to instructions on package.
While the pasta is cooking, steam your veggies.
While those are both cooking, make your sauce:
Combine in a medium saucepan the soy milk, garlic, herbs and spices, and pepper. Bring to a simmer over medium-high heat, reduce heat to low, and cook, stirring frequently, for about 3 minutes. Add the tapioca starch, and stir thoroughly. Increase heat a little and cook until the sauce boils and thickens slightly, stirring every so often. Add more water if needed. Taste-test to see if it needs more salt or pepper.
Pour the sauce over the pasta and vegetables and stir gently to coat. If the pasta needs more moisture, add a little of reserved pasta water (from the water it was cooking in).
Serve immediately.
Makes approx. 4 servings.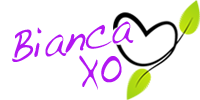 If you found this article to be helpful, please consider a small donation or visit
the shop
. Thank you for your love and support.