. . . . . . . . . .
Stop watching the News on T.V. filled with lies, propaganda, and made to make you feel helpless and afraid.
With all the negative news in the world, it's time to give you hope and inspiration. It's time to the weekly Good News!
. . . . . . . . . .
Lots of amazing news for animals this week!!
Success! EU Closes Shark Finning Ban Loopholes
In a big win for sharks, the European Union finally adopted a strict ban on shark finning. Officially shark finning, a process whereby fins are harvested from living sharks, has been illegal in the EU since 2003. However, loopholes and exemptions in the law allowed the process to continue. Now, at long last, the process has been outlawed once and for all.
With the new regulation in place, conservationists finally have a law that can make a difference for these vital members of the marine ecosystem.
This win is thanks to millions of concerned citizens around the world, and thousands of Care2 members that signed petitions, asking the EU to reevaluate its stance on shark finning, and outlaw the practice permanently. Thanks to dedicated community members like you, the sharks will now have a fighting chance in European waters.
(Read more) http://www.care2.com/causes/success-eu-closes-shark-finning-ban-loopholes.html#ixzz2YwcL8ZI1
Pennsylvania Law Makes Animal Abusers Pay
Agencies charged with caring for abused animals often struggle to care for them. Whether they're flailing for shelter after a big bust or trying to cover the medical expenses of a seriously injured animal, law enforcement and animal welfare groups do their best for abused animals, but it can get expensive. That's why numerous states require accused animal abusers to pay for the daily upkeep of seized animals.
Pennsylvania just joined that group when Governor Tom Corbett decisively signed H.B. 82 into law. This law requires defendants to pay up to $15 a day for upkeep, including shelter, food and other basic needs. If animals require extraordinary care, the accused may be required to pay more in order to support treatment. Veterinarians can evaluate individual cases to determine what kind of treatment is needed and how much it may add to overall costs.
(Read more) http://www.care2.com/causes/pennsylvania-law-makes-animal-abusers-pay-literally.html#ixzz2Ywe60SlD
Victory! The Sale of Dogs, Cats, and Rabbits Banned in San Diego!
The San Diego City Council passed an ordinance to ban the sale of dogs, cats, and rabbits in city "pet" stores. Last September, the San Diego Animal Defense Team (ADT) gave the city council a petition with forty pages of signatures requesting this ordinance. ADT joined with In Defense of Animals, San Diego Humane Society, Animal Protection and Rescue League, and other organizations to garner attention and support for the ordinance. More than 75 animal-related businesses and animal advocacy groups signed on to support the ban.
Pet stores get animals from commercial breeding facilities, including puppy mills, where animals are imprisoned for life in cramped, filthy conditions and used as breeding machines until they can no longer reproduce. Three to four million animals are killed in American shelters every year because of the difficulty of securing enough good homes for them. Please adopt rather than buy animal companions to break this cycle of suffering, misery, and death.
Victory! Bear Pit Closed
Eleven bears had been imprisoned in concrete pits at Chief Saunooke Bear Park in Cherokee, North Carolina, which PETA has been working to shut down for years. Following a PETA investigation, the roadside zoo paid a fine and surrendered its exhibitor's license to settle more than a dozen charges for violations of the Animal Welfare Act.
The bears now reside at the International Exotic Animal Sanctuary (IEAS) in Dallas, after a private benefactor generously offered to purchase the bears from the zoo's owner.
(Read more) http://www.peta.org/b/thepetafiles/archive/2013/07/09/victory-bear-pit-closed-animals-get-real-retirement.aspx
Woman Helps Little Gopher in Trouble: Stunning "Thank You"
This story from Care2 is totally heart-warming, so happy to share it. The story is of a mother who has an instinct and knack for helping animals in need--placing their needs ahead of her own and going out of her way to help the poor critters. This story is about a gopher who's leg is caught in a leg-hold trap; the woman comes to free him, carries him home (despite him biting her arm the walk back), and feeds and cares for him (respectfully giving him space).
"The day came when we felt he was well enough to be set free. I took his cage out to an open field across the road. I opened the door and he bounded out and started to run away. But, then he stopped and turned around towards me. He then ran back and stopped right in front of me, sat up on his haunches, paused and gazed at me for a moment – as if to say 'Thank you." Then he scurried off never to be seen again. I will never forget that thank you."
(Read the whole heart-warming story here) http://www.care2.com/causes/woman-helps-little-gopher-in-trouble-stunning-thank-you.html#ixzz2ZK0VVwln
Two Former Circus Elephants Spared Euthanasia in France
Two elephants, Baby and Nepal — two former circus elephants that a French zoo was planning to euthanize after they tested positive for tuberculosis — will instead be spending the rest of their days on an estate on the Cote d'Azur owned by the royal family of Monaco. The fear was that the disease could spread so were therefor called to be euthanized.
A campaign, led by French actress Brigitte Bardot, was created to save the two elephants. About 200 people formed a human chain around the elephants' enclosure "to save Baby and Nepal" and Monaco's Princess Stephanie condemned the decision to kill them as "radical and irreversible."
In February, France's Supreme Administrative Court put a stop to the euthanasia of the elephants, on the grounds that there was "substantial doubt" about the legality of doing so, says German newspaper Der Spiegel.
Princess Stephanie then offered to take in Baby and Nepal where they now live on the Roc Agel ranch, an estate owned by the Monaco royal family in southeastern France. The elephants' new home is a nearly one-acre enclosure with a pool and wooden shed. A veterinarian who accompanied them on their journey said that, upon arrival, they showed signs of "well-being," showering themselves with dust and humming softly.
(Read more) http://www.care2.com/causes/two-former-circus-elephants-spared-euthanasia-in-france.html#ixzz2ZK2oxChI
. . . . . . . . . .
Thanks for reading this week's "Good News!" Join us every week and feel inspired!
Be sure to sign up for Care2's newsletter for some real news around the globe, to make a change, and to open up your mind to the Real World!
See that your actions count and get out there and do good! Be the Change!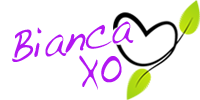 If you found this article to be helpful, please consider a small donation or visit
the shop
. Thank you for your love and support.