This sauce is so rich, and creamy its heavenly! It's also super easy and quick to make, so double yay! This recipe is not too spicy but with a lovely little kick to it, while the flavour of the dish is subtle yet rich and delightful.
This recipe came from a spontaneous whim of adding a little this and that while I wanted to make something I hadn't made before. I am super happy with the results and I think this will be another new favourite to my repertoire.
As always: vegan, gluten-free, free of refined sugars and crap your body doesn't need. ;)
Peanut Curry Creamy Pasta
1 cup tofu, crumbled
2 tbsp tamari
1 tbsp apple cider vinegar
1 tbsp lemon juice
1 Zucchini, chopped
Kale, Swiss Chard (or other greens of your choice)
1 can coconut milk (I use full fat by thai kitchen)
2 tbsp rice flour (or other flour)
1/4 cup pb
1 tsp red curry paste
1/4 tsp cumin
1/2 tsp ginger
1/2 tsp chili powder
1 tsp salt
1 tsp garlic powder
Water
2 cups gluten-free pasta (or whatever pasta you'd prefer)
In a large saucepan, crumble your tofu, add the tamari, vinegar, lemon juice and curry paste and sauté for a few minutes so the tofu soaks up the flavour.
While the tofu is sautéing, chop up your vegetables. Add the vegetables to the pot and sauté another couple minutes, stirring occasionally and adding a little water so nothing sticks to the pot.
Add your coconut milk and simmer on medium heat for a few minutes.
Add the spices, salt, and flour, and stir occasionally.
Your sauce will start to thicken so add a little more water as needed to get your desired consistency of the sauce.
Add the peanut butter, stirring, and once again adding more water if necessary. Simmer on low-medium heat until cooked.
Boil your pasta at whichever point depending on how long it takes to boil (this will depend on what kind of pasta you use). Entire cooking and prep time for this recipe takes approx. 30 minutes.
Add your cooked pasta into the sauce or serve as is so people can choose how much pasta and sauce they'd like. ;)
Enjoy!! Makes approx. 4 large servings.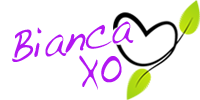 If you found this article to be helpful, please consider a small donation or visit
the shop
. Thank you for your love and support.