I want to raise a little awareness about Enbridge's Northern Gateway Pipeline today because it is an important environmental issue that needs more attention so that we can do something about it. Of course, the Government and the corporations backing the project claim it to be "safe," to boost economic strength, to add jobs, and even go as far as to say that it's a step in the right direction for the environment (???), but really, this project is a disaster waiting to happen, for the planet, for wildlife, and for neighbouring human populations.
What is the Northern Gateway Pipeline?
The Enbridge Northern Gateway Pipeline is a project that includes two parallel 1,177 km pipelines that would transport oil from Alberta's Tar Sands (the world's dirtiest oil) all the way across British Columbian rainforests to a proposed oil port in Kitimat on the coast, and then out across miles of ocean to Asia. One pipeline would carry 400,000 to 1,000,000 barrels a day of crude oil, the second pipeline would carry 193,000 barrels a day of condensate (a mixture containing chemicals and petroleum used to dilute the thick, molasses like crude oil so that it can travel by pipeline).
The proposed pipeline would cross over the rugged and mountainous terrain of the Northern Rockies and the Coast Mountains of British Columbia risking irreversible oil spills (which we have seen far too many of already).


Risks:
If given a go-ahead, the Enbridge Northern Gateway Pipeline Project would:
• Cross over 1,000 streams and rivers, threatening sensitive spawning salmon habitat.
• Traverse over 50 First Nations territories, risking irreversible harm to the livelihoods of many coastal and aboriginal communities. (Currently, the Pipeline is opposed by the nine Coastal First Nations, as well as many of the inland First Nation along the pipeline route.)
• Fragment the boreal forest, home to birds and other wildlife, including Woodland Caribou and Grizzly Bears.
• Expose the Great Bear Rainforest, home to wolves and the iconic Spirit Bear, and 30 internationally recognized Important Bird Areas teeming with marine birds, fish and other animals to potential oil spills and pollution from increased tanker traffic.
Although Enbridge claims that the pipelines would be "safe," Enbridge has a notorious history for oil spills and leakages. Enbridge has been responsible for no fewer than 800 oil spills from 1999 to 2010.
That aside, all pipelines carry a serious risk of oil spills, the metal piping ages and corrodes over time making them susceptible to ruptures and they are also at risk of breakage due to natural events such as landslides.
The National Energy Board estimates large petroleum pipelines will experience a spill every 16 years for every 1000 kilometres in length.[National Energy Board, Analysis of Ruptures and Trends on Major Canadian Pipeline Systems, 2004]
Each year, oil pipelines in North America spill millions of litres of oil into the environment. In July 2010, the largest oil spill occurred in Midwest U.S. history when Enbridge's Lakehead pipeline ruptured near Battle Creek, Michigan, spilling an estimated 4 million litres of crude oil into the Kalamazoo River. Although Enbridge claims to have a rigorous pipeline safety program, there are serious questions being asked regarding both its maintenance of its pipelines and its response to the oil spill.
Oil Tankers:
Once the oil reaches the coast it would be transferred to oil tankers for foreign exportation, requiring 225 oil tankers per year. The oil tanker traffic that would be brought to B.C.'s pristine North Coast represents the project's greatest risk to the region's environment.
The waters Enbridge would have oil tankers travel are the same waters that claimed the BC Ferry Queen of the North on March 22, 2006. There were 101 persons aboard, when it sailed off course and ran into Gil Island near the entrance to Douglas Channel, and sank. These waters are dangerous and narrow to navigate down, and the oil tankers are much larger than a ferry boat and would be travelling up and down these waters several times a week.
A large marine oil spill on B.C.'s North Coast would devastate a marine ecosystem that supports a vibrant coastal way of life for thousands of people and a wide wildlife habitat. For First Nations, the North Coast's rich and diverse marine ecosystems are inextricably tied to their cultures and livelihoods.
An Environment Canada report in 1990 analyzed the likelihood of tanker accidents occurring in Canadian waters, stating that
"based on current [1990] levels of tanker traffic, Canada can expect over 100 small oil spills, about 10 moderate spills and at least one major spill offshore each year. A catastrophic spill (over 10,000 tonnes) may occur once every 15 years."
There is no way to recover oil from a major tanker spill or to keep oil spills from happening. Scientists estimate that the oil from the Exxon Valdez (the oil tanker that struck Prince William Sound's Bligh Reef, spilling 260,000 to 750,000 barrels of crude oil--considered to be one of the most devastating human-caused environmental disasters ever to occur in history.) will continue to pollute Alaskan beaches for several more decades. Do we really want a repeat of this?
No One Wants this Pipeline!
B.C.'s Coast has long been protected, when in 1972 the Trudeau government established that crude oil tankers should not travel through northern B.C.'s inside coastal waters in order to protect the area from an oil spill. Today, the issue of oil tanker traffic in B.C.'s northern waters is being contested--big surprise by money-hungry corporations and Harper.
Yet a poll in May 2010 found that 80 percent of British Columbians are opposed to crude oil tankers on the North Coast. And both the NDP and Liberals support a legislated oil tanker ban for B.C.'s North Coast. In July 2010, Liberal leader Michael Ignatieff pledged to work toward a legislated ban on northern oil tanker traffic.
And, again, Aboriginal communities are rejecting the proposal as well as hundreds of thousands of Canadians and people protesting all over the world.
Today, both Enbridge and the federal government have indicated they plan to ignore the longstanding ban on oil tankers on B.C.'s North Coast.
The threats, risks, and inevitable oil spill from this proposed pipeline are not worth destroying important wildlife and human habitats. Once again "economy" is being placed over ecology when Canada, like other countries, should be heading towards a greener and more sustainable future--not a continuing reliance on filthy oil. The supposed "jobs" created by this project are short-term, while many more jobs will be taken away from communities (such as aboriginals) that need and rely on them.
We are already cleaning up enough oil spilled through the recklessness of profits and the constant disregard to the environment, why create yet another accident waiting to happen? Everyone says, it's not a matter of IF an oil spill or leak would happen, but a matter of When.
What You Can Do!!!
There are lots of Petitions going around at the moment. You can also write a letter to the government to reject the project. I am fortunate enough to live in an amazing community that put on a special event to oppose the project--where there were documentaries, music, and letter-writing where people could write their letters and they took care of mailing them all out for everyone. There was even a "Harper hotline" for us to call and voice our opinions--which evidently ended up just going to a deadline in the mid-afternoon (surprise!).
I highly recommend watching the documentary "Spoil." It's a wonderful film that shows B.C.'s rainforest and rare Spirit Bear that are endangered by the Pipeline.
Check out:
Pipe Up Against Enbridge
for more information, to write a letter, and to find any local event or rallies in which you can take part.
Petitions: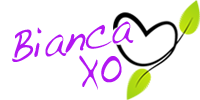 If you found this article to be helpful, please consider a small donation or visit
the shop
. Thank you for your love and support.