Another one of my favourite recipes for you. :) Packed full of flavour and goodness! And pretty quick and easy to make!
"Butter" Chickpeas:
1-2 medium Sweet Potatoes, cut into chunks
1 Tbsp Oil
1 tsp Garlic Powder
2 tsp Curry Powder
1 tsp Green Curry Paste
2 tsp Garam Masala
1 tsp Ground Ginger
1 tsp Cumin
1 tsp Salt
dash of Tamari
2 tsp Vegan Margarine (I use Earth Balance)
1 can Chickpeas (drained and rinsed)
1 can Crushed Tomatoes
2/3 cup Rice Milk (or other unsweetened vegan milk)
Veggies of your choice (I like Broccoli & Cauliflower)
*depending on what curry powder and paste you are using may depend on how much you want to add. Generally this recipe isn't overly spicy so you can adjust it to your desired liking.
In a medium pot, boil the sweet potatoes until almost cooked.
While potatoes are boiling:
Add oil and spices in a large saucepan and cook for a minute on medium heat. Add the chickpeas and sauté another couple minutes. Add remaining ingredients and simmer for about 10 minutes, stirring occasionally, adding in the sweet potatoes at the end. Cook until veggies are tender and the sweet potatoes are fully cooked.
Serve over rice or quinoa!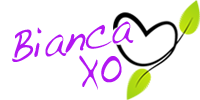 If you found this article to be helpful, please consider a small donation or visit
the shop
. Thank you for your love and support.