Yes, you heard right, you could get your hands on fabulous goodies by the company that I've shared with you several times previously here at ReLove Plan.et!
Their products work better than anything else I have ever tried, and the smells, textures, and feel of all their products make a divinely blissful experience.
So again, I say, you will fall in love with Herbolution! Now before I get to the giveaway details, let's get to know Herbolution…
*********************************************
We are a loving family (Sasha and Veronika) and a company (Herbolution) who are conscious about current state of The Planet which directly affects our health and well-being. After long searches for a healthy and natural personal care products we came to a conclusion that many companies that try to take good care of their customers take very little care of the Earth and visa verse. So we decided to combine the two goods while putting more accent on really natural and chemical-free craftsmanship of products that are used for enhancement of health and well-being of the body and soul as well as home environment.
The idea of making really natural personal care products came to our minds after we stepped onto a path of healthy and environmentally conscious lifestyle. Our knowledge of herbs plus young, fresh and passionate drive to "change the world" gave birth to Herbolution - an alternative to commonly used personal care products or even sometimes fake "natural" options from big corporations. Our path is fresh, narrow and steep, but Herbolution is strong in its beliefs and is confident in eco- and health consciousness of present and future customers.
Our love of Herbs, sincere care for Planet, love to each other and creative urge to craft things that are beneficial to both Earth and people and enjoyable and the same time – all that is our inspiration and never-ending source of ideas.
Let us answer a bit different question:)
If you could get any handmade item in the world for free – what it would be?
We would get an artisan crafted sail boat and would take a trip around the world on it ;)
Permaculture certification course that we took several years ago went deep into affects of human activity on Nature and Environment in general and provided smart solution to create a "permanent" ever-growing culture replacing the current regressive culture that destroys itself and life around us.
"Only 8 percent of the total plastic waste generated in 2010 was recovered for recycling."
This means that 92 out of a 100 of plastic bottles or containers or bags go to environment to pollute for hundreds of years our air, oceans and soil. We at Herbolution do our best to offer our products in plastic-free containers (currently 85% of all our products are plastic-free) and ship all orders in 100% biodegradable packaging.
Remember that we depend on harmony of life on the Planet and should appreciate all Nature as much as a child appreciates his parents as he depends on them so greatly.
[Veronika and Sasha]
Check out Herbolution at:
*********************************************
There are lots of fun ways to enter this amazing giveaway! :) Super easy mandatory entry, and lots of fun ways to get extra entries!
*Required* Leave a comment on the blog with...
1. Visit Herbolution and leave a comment (*on this blog!*) with which item(s) are your favourite.
2. Follow this blog publicly – include your name in the comment for being a (old or new) follower of the blog.
Easy peasy!
Each #rd item below will give you ONE entry (remember to leave each in a separate comment!).
- Tweet about this Giveaway from your Twitter. You must include these somewhere in the tweet for it to count: "RT @ReLovePlanet" "@Herbolution"
Also, Please REMEMBER to leave your email in at least one of your comments so I can contact you if you're the winner!!! ;)
GOOD LUCK!!! And Please Share with everyone you know! ;)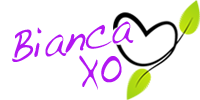 If you found this article to be helpful, please consider a small donation or visit
the shop
. Thank you for your love and support.