I threw this together again this morning and felt, hell, why not share? ;)
Almond Butter Oatmeal
1/2 cup gluten-free Oats
3/4 cup water
1/4-1/2 cup Almond Milk
1/2 Tbsp Agave / 5 drops Stevia
1/4 tsp ground Cinnamon
1 Tbsp Almond Butter
1 Tbsp Cocoa Chips
2 Tbsp Raisins
Cook the oats as usual (it's best to soak them a little before cooking but you don't have to). Add in the Cinnamon and sweetener and mix well. I like my oatmeal not too thick, so I add almond milk--do this slowly, adding as much as you need to get desired consistency. At the end of your cooking time, add in the almond butter and the cocoa chips and raisins. Stir in only for a few seconds so that it's mixed in well (I usually add a little more almond milk at this point as well), and the chocolate chips get a little melty (yum!). Serve!
I also added 1/2 tsp Matcha (because I'm obsessed with matcha) and it was delicious. Also, adjust the sweetener to your liking.
Yum yum! Enjoy!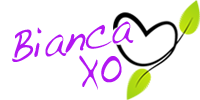 If you found this article to be helpful, please consider a small donation or visit
the shop
. Thank you for your love and support.