Today is a day for Love.
Not in your traditional Valentine's kind of way. At least not in my humble opinion (check out Part 1 & Part 2 of my Valentine's Edition). But today is a day to celebrate love. Why? Because one way or another your mind knows it is Valentine's Day so certain expectations, thoughts, disappointments, or happy feelings are floating around your pretty mind. Whatever your thoughts may be, make them positive.
Love exists in all of our lives, simply choose to see, accept, and let it into your life. Love may come from your partner, it may come from your family, it may come from your friends. Love may come from your furry companion or a stranger you don't even know. But there is love in the world out there for all of us, and there is plenty to go around.
You are deserving of Love. You are deserving of a beautiful Life. You are deserving of Happiness. Don't be sad, be happy and grateful for the things that you have in your life and the people around you. Let Love in.
So, today, I tell you that I love You. Yes, I love you. Even if I do not know you, I love you. Because we all deserve love.
Live Love. Spread Love. Share Love. Accept Love. Embrace Love. Be Love.
Every day is a gift worth living and cherishing.
So, I say to you, wherever you are, whatever you may be doing today, Happy Love Day!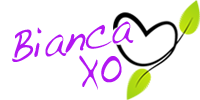 If you found this article to be helpful, please consider a small donation or visit
the shop
. Thank you for your love and support.