I thought it might be easier to share the pre-order information in a blogpost as opposed to on my Facebook page. ;)
Pre-Orders: OVERSIZED SWEATERS!!!
These are sooo comfy and cozy, inspired by the awesome Alternative Apparel sweaters (the same ones Vaute Couture prints on!).
Details: made from 100% Organic Cotton Sweatshirt Fleece Fabric in a slouch sweater cut with front pocket. (super super soft and comfy!!)
$64.00 (+shipping)



Ordering Options:
Colours: Black, Purple, Red, Navy, or Teal.
Sizes: my standard small, medium, and larges. I make them fit oversized and roomy, if you want them a bit smaller then let me know. ;)
SilkScreen Prints: "Be Yourself", "Optimist", "Too Cute to Eat", "Flesh is for Zombies", "Chainsaw Panda", or "Kitty Eyemmms".
Fabric only takes about a week for me to get in, but I need enough orders of these to make the initial order. I will be making the order on February 5th so make sure you get me your pre-orders before then! ;)
To place your Pre-Order: email alter_eco@hotmail.com with your
Order Selection
(choose from the "Order Options" above (photos below)) and use the paypal button above.
Measures: Length- approx. 24"
Small: Bust- 31-34" Waist- 23-26"
Medium: Bust- 35-38" Waist-27-30"
Large: Bust- 39-41" Waist- 31-33"
Colours:
SilkScreen Prints: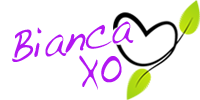 If you found this article to be helpful, please consider a small donation or visit
the shop
. Thank you for your love and support.