Maca is one of those wonderful super foods! It helps to rebuild the adrenal gland, which is the body's centre for handling stress. It also has a high concentration of proteins and vital nutrients. This smoothie recipe is extra fun because it takes a break from the usual banana smoothie recipes--and for those who don't like the taste of bananas, well there are no bananas ;). This smoothie is also plenty sweet with the dates and has a delightfully full flavour you are bound to fall in love with!
If you want an extra protein boost then add the Hemp protein powder, but this smoothie is still delicious with or without it. Why I like it? Not only is it a healthy, raw source of protein, it also contains essential amino acids and omega 3 and 6 essential fatty acids. And a healthy source of protein is a great way to start the morning and fill you up and give you energy for the day or after a workout! :)
Blueberry Maca Smoothie
1 cup Blueberries
5 pitted Dates
1/4 cup Cashews
1 tsp Maca Powder
1/2 tsp Vanilla Extract
1 cup water
3/4 cup Almond Milk
2 tbsp Hemp Protein powder (optional)
Soak the Dates and Cashews in about 3/4 cup water for at least 10 minutes (if you don't have time in the morning then soak them overnight in the fridge).
Blend all of the ingredients together in a blender or food processor until smooth. Start with 3/4 cup water and slowly add the almond milk. It may seem like a lot of liquid but blueberries love to soak up all that liquid and thicken out. If you want it super thick then don't add all of the liquid, add as much as you'd like to get your desired consistency--just keep in mind that it may seem thinner in the blender but once you pour into a cup you'll see it thicken up really quickly. You may also want a spoon handy to mix it up since, again, those blueberries like to thicken and kind of separate the liquid.
This makes 1-2 smoothies depending how hungry you are and how much liquid you add. Enjoy!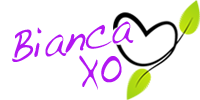 If you found this article to be helpful, please consider a small donation or visit
the shop
. Thank you for your love and support.