This is probably my favourite smoothie/nogurt recipe I've ever made. The texture is amazing, it's super smooth and creamy, the chia adds a lovely crunch, and the flavour is divine! Pure heaven! Not to mention this smoothie is packed full of super foods and healthy goodness. Who knew being healthy was this much fun? ;)
1 Banana, ripe
4-5 pitted Dates (soaked)
1 Tbsp Chia Seeds
1/2 cup of water (for the Chia and dates)
1/2 cup of Almond Milk
2 tsp Raw Coconut Oil
1 tsp Maca Powder
1 heaped tsp Cocoa Powder
1/2 tsp Vanilla Extract
Hemp or other Protein Powder
I sometimes add a heaped teaspoon of peanut or almond butter. And I also like to add 1-2 cups of greens (like kale or spinach) for an extra healthy treat--and you can't even taste the greens in there!
Soak the Chia and Dates in the 1/2 cup of water overnight in your fridge, or for at least 10-15 minutes before making the smoothie--this helps to soften up the dates, so the longer the better.
Toss all the ingredients together in a Food Processor and blend until smooth. Super easy, super healthy, super duper delicious!
Makes 1-2 smoothie servings, or 2-3 nogurt servings.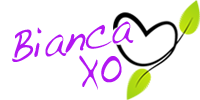 If you found this article to be helpful, please consider a small donation or visit
the shop
. Thank you for your love and support.