Eat you greens! This salad dressing will have you craving salads!
I tend to go all out in whatever I make, so… lettuce, fresh sprouts, grated carrot and beets, chopped walnuts, hemp seeds, a sprinkle of nutritional yeast and a dollop of this dressing = my perfect salad. :)
This dressing is also fantastic on a sandwich and I decided that it would also be rather fantastic warmed up over a stir-fry--but I have yet to try it. ;)
Creamy Peanut Salad Dressing
2 Tbsp Peanut Butter, creamy
3 1/2 Tbsp Olive Oil
just under 1 Tbsp Tamari
2 Tbsp Rice Vinegar
1 Tbsp Agave*
1/4 tsp Salt
1/4 tsp Black Pepper
1/4 tsp Ginger, ground
1/4 tsp Garlic Powder
1/4 tsp Cumin, ground
1/4 tsp Curry powder
touch of water, to thin it down
*last time I made this I was out of Agave so I tried subbing in a touch of liquid Stevia and it turned out delicious still. :)
Combine all your ingredients in a food processor and blend until smooth and creamy. Add a little water to thin it down a bit and make it go further, how much you add is up to you to reach your desired consistency.
Next time I'm going to sub in the olive oil for hemp oil for a healthier variety as well. :)
Store in the fridge, keeps for about 4-6 days.
Makes about 1/2 cup of dressing (I didn't measure, I'm just guessing). ;)
Enjoy!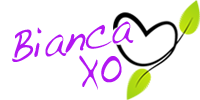 If you found this article to be helpful, please consider a small donation or visit
the shop
. Thank you for your love and support.