I absolutely love this fantastic handmade shop!
Needlings
is home to the cutest plush Owls, Creatures, art and accessories, all handmade by the lovely Heather Saunders in Ontario, Canada. Her work is so fun, whimsical and creative that I find myself revisiting the
Needlings etsy shop
over and over to oogle over all the cuteness.
[the lovely Heather and her work]
I remember when I first found her shop I was blown away by all the creativity. Each of her little "Needlings" had a story and I spent hours reading each of them, picking out the perfect one for my then-three year old sister. She loved it! And I was so impressed by the detail, perfect craftsmanship, and overall awesomeness of "Holly" (the Needling I picked out for her). Three years later it's still a favourite and has lasted even in the hands of a little girl.
But Needlings aren't just for little girls or boys, in fact, I think every adult needs a Needling in their home and lives. In decorating my own new home, I knew I wanted a happy Plush Owl in my creative workspace, so I immediately turned to Heather. Once again, I had the pleasure of being blown away by the beautiful detail of Heather's work. You can feel the love coming from these colourful little creatures and my Owl Mama is a very happy edition to my growing plush collection. They look just adorable on display on chairs, beds, or bookshelves as decorative cushions or as toys as well.
[my happy Mama Owl]
Out of all the owls I've seen on etsy and in stores, Needlings are by far (and I mean by a huge long shot) my favourites. Any, I'm sure you're aware, owls are quite popular these days, especially cute plush ones. But Needlings have been around for a long time and I will tell you why they are the absolute best (and why you need one right now! ;)). Each Needling is handmade, so you get to support an artist making a living off her creativity. Needlings are unique in all their colours and details (and ridiculous cuteness!) and you can even customize your own owls! They are superbly made with lasting quality, and they are made from high-quality fabrics and eco friendly felt made from post consumer plastic bottles! Which, as a vegan and an ecoholic, is nice to turn to as so many plush owls and toys are made from wool or non-earth friendly materials. Eco is always always the right choice!
Aside from adorable colourful owls and plush creatures, you can also find Needling art prints, phone sleeves, wallet pouches, bookmarks, littles keychains and magnets, and even cute plush necklaces!
You can find Needlings available in stores throughout U.S. and Canada, at craft shows and events, and, of course, online at
needlings.etsy.com
. So, if you haven't yet, go check out the
Needlings website
for a store location near you, or pop over to the
etsy shop
and get ready to fall in love with these adorable handmade creatures. I repeat; every home needs a Needling so go pick out your favourite and welcome one home!
Find more Needlings fun: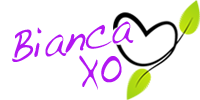 If you found this article to be helpful, please consider a small donation or visit
the shop
. Thank you for your love and support.