We're taking back Mondays!!!
"Motivational Mondays" are fabulous tips to get you excited and pumped for the week!
Feeling low? Moody? Down on life? Well, that's what these posts are for! Time to feel awesome again and get some Positivity rolling! Just because it's Monday doesn't mean you can't have fun, smile, and enjoy Today! Apply these tips to your week and try to tell me that you don't start to see an improvement in your life! ;)
It's all about You! Change your perception, change your attitude, love your life! xo
☺
Think Good Thoughts Now!
It doesn't matter what negative thoughts you've had in the past or even this very day, what is happening in your life depends on your ability to choose to think Good Thoughts right
Now
. If you can shift your thoughts to the positive then your life will be positive. So think Good Thoughts
Now
!
☺
Get a Salt Lamp!
They have tremendous good vibes and good vibes is what it's all about! They help to eliminate electromagnetic pollution from electronics in your home, helps increase concentration, creates a calming atmosphere, and helps to keep the air around you clean and ionized naturally.
☺
Get Excited about Life!
Because life is so freakin radical! Let's hear a Rah Rah Rah and a Tralalala! ;) If you're not smiling from ear to ear then you're not doing it right, so get your smile on and get Excited!!!
☺
You Learn something from Everyone.
Every person you encounter in your life serves a purpose, whether you like that person or not. Some people are filled with great vibes and epic things to teach. But remember that teachers come in different forms, and we often learn more from people and situations by seeing what we
don't
want. If someone is being an idiot towards you, then you learned certain behaviours that you don't want to ever have. It's all part of the learning process, so let it go and smile, because you're always coming out ahead if you so choose. :)
☺
Repeat after Me:
"I have wealth and abundance! I have lots of money!" The more you notice not having money the more you will attract not having money. It's a terrible cycle because, for most of us, once we notice we're lacking money then we keep noticing that we're lacking money and we start to worry about it. The more you worry the less you'll have. The more you start telling yourself and acting like you have money, the more money you will receive. And remember to give thanks for the money you Do have, for all the things money has bought you, for anything you find that's on sale, for every gift, for all the things in your past you've ever received. The more thanks you can give instead of worrying, the easier money will flow into your life.
☺
Write with your opposite hand!
If you're usually left handed then practice writing with your right. If you're right handed then practice writing with your left. Doing this gets both sides of your brain going, and who doesn't want an active brain? ;)
☺
"How wonderful it is that nobody need wait a single moment before starting to improve the world." - Anne Frank.
Start today! Make the small and big changes, make any changes you can. The world is our home, the people and animals around us are our companions. Treat everything with respect. Treat everything the way it should. Every moment counts. Improve the world and you'll improve your life. Start Now!
Now go ahead and have the best damn week ever! Much Love from me to you!
Create a Nice Day! xo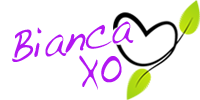 If you found this article to be helpful, please consider a small donation or visit
the shop
. Thank you for your love and support.