This is surprisingly my first pumpkin pie recipe *gasp* and I figured it was about time I did one. This is recipe #1 of a few different pumpkin pie recipes I'll be posting. ;)
Now, this is not your traditional pumpkin pie, it is raw! If you don't have pumpkins handy then you could just buy the store-bought canned stuff and it wouldn't be raw but you could still make it no-bake and I'm sure it would still be equally amazing.
Actually, to be honest, this was definitely something new to me. Raw pumpkin is pretty hefty, so if you make this be sure you have lots of people to share it with as you only need a small piece to completely fill you up. The texture, honestly, was a little odd to me at first as well as it's pretty hard to completely puree uncooked pumpkin. Still, topped with a little coconut whipped cream this was divine. Just not your traditional pumpkin pie. ;)
Raw Pumpkin Pie
Pie Crust:
2 cups Almonds, (or pecans or walnuts)
1/2 cup Dates, soaked
Dash of sea salt
Soak the dates for at least 30 minutes.
Blend the crust ingredients together in a food processor or high speed blender. You want it to be blended enough to hold together, but not so blended that you end up with almond butter. ;) Evenly distribute in the bottom of a pie plate.
For a different more "pie-like" variation of the crust, soak the almonds along with the dates. I personally prefer the texture and flavour of the nuts not soaked, but did this time around and it had a bit more of a traditional sort of pie crust taste.
Pumpkin Pie Filling:
2 cups shredded Pumpkin
1 cup Dates, soaked
2 tsp Cinnamon
1 tsp Ginger, ground
1 tsp Nutmeg
1 tsp Coconut oil
1 tsp Vanilla
1/4 cup almond milk or water to help blend
Again, soak the dates for at least 30 minutes.
Chop the pumpkin into chunks and then "shred" it in a food processor or blender until it becomes more of a puree. Add in the rest of the filling ingredients and blender until smooth--this may take a while so be patient. ;) Add more water as you go so that it blends easier, but don't overdo it and make it too runny.
Pour pumpkin filling into the pie crust and refrigerate for at least 30 minutes before serving.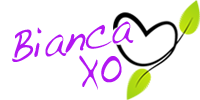 If you found this article to be helpful, please consider a small donation or visit
the shop
. Thank you for your love and support.