Just listed these yesterday; two styles of lovely oversized slouchy sweaters in the etsy shop! These are seriously the comfiest sweaters ever!!
Limited quantities so grab yours!
"Pile of Kitties" in Purple.
"Magical Unicorn" in Fushia.
Sizes small, medium, and large available in each. :)
I also had fun shooting the new hoodies that were available for pre-order. The next round of pre-orders will probably be sometime in November or December if you missed out this time. Lyla was outside joining in on the fun. :)
Other new necklaces and magnet artwork available in the shop so be sure to grab yours! I also have pins and new art prints with inspirational words and cards on the way. :)
Hope you're all having a lovely day!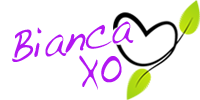 If you found this article to be helpful, please consider a small donation or visit
the shop
. Thank you for your love and support.