"I've always been crafty, and after I taught myself embroidery in 2003, I began making hand sewn felt creations. I found my true craft love in soft piles of felt and bright rainbows of embroidery floss. I love turning my little sketches and doodles into quirky, colorful plush and wearables that make people smile."
~Jamie (Crinoline)
Meet
Crinoline
, an adorable etsy shop filled with the cutest plush toys ever handmade by the lovely
Jamie
! Hosting a collection of quirky, colourful, crafty handmade goodness, the main attraction, in my opinion, is that most of the shop is filled with Food! Yup, Food! Well, don't eat them, they're for decoration ;) but they are super adorable and unique and fantastic. My favourites, of course, are the adorable Tofu characters! I mean, just take a look; one with glasses, another with a mustache, another with a bow, cat ears, mouse ears, how adorable??!!
Not only is this shop overwhelmingly adorable, but all items are also created with Ecofi felt made from 100% recycled plastic bottles. This also makes them all wool-free (excited "eeeek!" for vegans)! And you know how excited I get over eco vegan goodies, so extra outbursts of joy here! The eco-friendliness doesn't end there though, where some shops fail with the other details, the lovely Crinoline Shop does not. The faces are carefully hand painted with Delta brand Soy Paint, and they are stuffed with Nature-Fil, a mix of 50% rayon fiber made from bamboo and 50% premium polyester fiber.
The plush items are beautifully handcrafted, with attention to the sweet little details of each character. While they are not meant to be as toys for children or animals, they are awesome for us adults and plush collectors. I mean, come on, what vegan or veg-head doesn't want an adorable Tofu guy? ;) I imagine these would be super cute in a kids room for decoration as well.
Crinoline doesn't just have cute veggies and tofu plush characters, if you're lucky enough to catch Jamie at a craft fair you get the full array of adorable owls, sugar skulls, dolls, and more!
Plus because they are all handmade, not two are exactly the same. Gotta love handmade! :)
Soooo, what are you waiting for? Go check out the lovely Crinoline Shop for all the cuteness! Plus be sure to check out her blog to snoop through photos of more cute items not found in her shop. ;)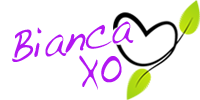 If you found this article to be helpful, please consider a small donation or visit
the shop
. Thank you for your love and support.