"Thunderpants; a Stroke of Genius
Right up there with the invention of the light bulb, loo paper, and sliced bread, Thunderpants have undoubtedly changed the World. Created in 1995 by a couple of design students frustrated in irritating undies, they put both their brains and their bums to work creating the ultimate undie."
Eco-friendly has a bad tendency to sacrifice awesome looks. I don't know why, but it's a little bit annoying. However, it does lead me to find and stumble across those amazing treasures to get excited about when you do find a shop that is everything you could possibly dream for and more.
Meet Thunderpants!
The most fantastic Organic Undies for women, men, kids, and babies! And yes, they have one hella kick-ass name too!
And with a name like Thunderpants you know you're in for something awesome. Thunderpants attribute their awesomeness to three "secret" ingredients: cut, fabric, and prints.
The cut of their underwear is beautiful, without elastic and bulky lines to show through your pants. They also fit like a dream and are super super comfy. I find myself wanting to prance around in mine all day long, you know, doing what I usually do and dance around my living room singing to loud music...
Thunderpants fabrics are knitted in New Zealand to their specifications to give the perfect amount of comfort and just the right amount of stretch. Since 2010 they also made the eco switch to all certified organic cotton fabrics. Hoorah!
Lastly, the prints! Oh the prints! Not only are they super fantastic and fun, but they are also dyed and printed right in New Zealand. With prints like "space invaders" (my personal favourite), "sky owls" and a host of other beautiful prints, they are perfect for everyone!
Thunderpants also offer a few different styles of underwear, camis, and swim and activewear. And, in case you missed it, there's something for the whole family, with a complete men's, women's, and kids line! So the whole family can be fun fun fun! ;)
I am also going to praise how easy and fun (am I using this word too much yet? ;)) their website is. They make shopping a thrilling experience that entices the shopper all over the site with a big excited grin on their faces. With fantastic ethics, style, and upbeat attitudes, what's not to love?
Lastly, a few words from Thunderpants…
More than just underpants, Thunderpants are a way of life. Yes, it seems silly - they are only underpants - but for many including ourselves Thunderpants embodies the Kiwi dream. Thunderpants embraces the more important things in life; quality over quantity and slowing down to enjoy the fruits of our labour. We hope you experience the same freedom and peace of mind when you slip into your Thunderpants.
Now go go go and get yourselves a pair of kick-ass Thunderpants!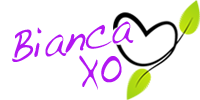 If you found this article to be helpful, please consider a small donation or visit
the shop
. Thank you for your love and support.