You know how it is, tis the season for lovely pumpkin recipes! And what's not to love? There is so much you can do!
Here is a super simple but delicious smoothie recipe if you're craving pumpkin pie but don't feel like making an entire pie. ;)
Pumpkin Pie Smoothie
1/2 cup Pumpkin Puree, unsweetened
1/2 Banana
1 cup Almond Milk
1/2 tsp Cinnamon
1/2 tsp Nutmeg
Stevia to sweeten (or other sweetener of your choice)
Toss all the ingredients together in a blender or food processor and blend until smooth. Add less or more liquid to get your desired consistency.
Makes 1 serving. Enjoy!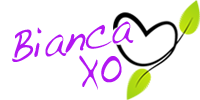 If you found this article to be helpful, please consider a small donation or visit
the shop
. Thank you for your love and support.