It's Thanksgiving weekend here in Canada, so… Happy Thanksgiving Canada! :)
With my family being a sick we didn't get to do a thanksgiving dinner together, but my hubby and I hosted a Vegan Thanksgiving Potluck at our place with my brother and good friend Tam. Vegan potlucks are the best thanksgivings ever, or for any traditional festive meal.
[silly face photo reel... life's not complete without one ;)]
Cory made a quinoa kale salad. And I roasted up red kuri squash, parsnips, carrots, and garlic from our garden--and added some sweet potato in there as well. I also made tofu balls and vegan gravy--my usual go-tos for dinners such as these. Everyone always loves the food, vegan or not, so why the hell not? Beats some poor murdered turkey any day.
For dessert Tam made the most amazing Lemon poppyseed quinoa flour cake! Sooooo good!
We stuffed ourselves full of amazing food and enjoyed some great company. All in all, thanksgiving was lovely. :)
If you're looking for your own ideas for a vegan festive dinner then be sure to check out my other post with suggestions and recipes as well:
Holiday Feast
. :)
Happy Thanksgiving Canada! Show gratitude wherever you are, you don't need an excuse to give thanks.
[how many times can I repeat the exact same big goofy smile? Thiiiiss many!]
So, what are you grateful for? How did you spend Thanksgiving--or how do you plan on spending it if you're not in Canada? What are your favourite vegan festive meals?
Create a nice day!! Much Love and gratitude! :)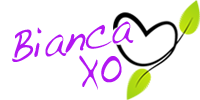 If you found this article to be helpful, please consider a small donation or visit
the shop
. Thank you for your love and support.