This is so simple and delicious you'll wonder why you haven't been doing this for years! Fluffy, smooth, delicious, and free of unhealthy dairy and sugar! What's not to love?!
Use it to top desserts, for sundaes, smoothies, cupcakes! You can also play around with different flavours! Boooyah!
Coconut Whipped Cream
1 can full-fat Coconut Milk, chilled
1 tsp Vanilla
Agave, Stevia, or whatever you choose to sweeten
The essential part about this recipe is that you need to refrigerate the coconut milk overnight, so there is a little planning ahead. But the fun part is that you could just keep an extra can or two of coconut milk in your fridge for such an occasion. ;)
Once the coconut milk is chilled, flip the can upside down. This will leave it so that the liquid is now on top and your creamy coconut is on the bottom. Drain the liquid (you won't be needing this part but don't waste it, store it in your fridge and use it in smoothies). Transfer the creamy coconut part into a chilled bowl (the chilled bowl helps to keep the coconut cold and thicker while you prepare it).
Beat the thick coconut cream in the chilled bowl with a hand mixer until thick and fluffy.
Add the vanilla and sweetener, beating into the coconut cream. I use about a full dropper full of stevia, if you're using agave or something else I'd say 1-2 tbsp, add it slowly so you can taste test.
Now, the fun part, if you want different flavours: add some cinnamon or cocoa powder (you may want to increase the sweetener a bit); or you can also replace the vanilla with almond, coconut, orange, or any extract or liqueur you'd like! Fun, right?!
You can serve immediately, or transfer the coconut cream to a covered storage container and chill for 2 hours until the mixture firms. It will store in the fridge for about a week, but will harden the longer it's in there, so take it out about an hour before serving in this case.
Enjoy!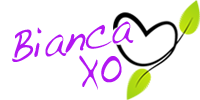 If you found this article to be helpful, please consider a small donation or visit
the shop
. Thank you for your love and support.