What's funner than starting the new year with health in mind? Not much, I say! No doubt being healthy is on many of our New Year's Resolutions, and that means… no delicious desserts? Well! Not if I have something to say about it. The awesomeness of Raw is that Health is not sacrificed, AND you still get to indulge with yummy deliciousness. So, to start this New Year health kick, I introduce to you:
Buddha Chocolate

!
Buddha Chocolates are an amazing Raw Vegan chocolate company that make raw "peanut butter" chocolate cups, but without peanut butter and, as I already mentioned, are actually good for you.
Raw chocolate was not all created equally, just like chocolate in general was not created equally, and, so, my standards for chocolate mean no dairy, no animal products, no crappy sugars, no gluten, all while not compromising flavour. I have pretty high standards, and I'm glad that I do, because it means after indulging I don't feel awful afterwards, in fact, I feel great!
So, what about this Buddha Chocolate you ask? Well! Buddha Cups are handcrafted in small batches, with care and commitment. They are made from Organic, raw and unprocessed ingredients: Cacao, almonds, coconut palm crystals, mesquite pod, vanilla bean, and himalayan crystal salt. Pure plant foods. Simple! Delicious! Savory sweet almond butter slow-stirred to creamy perfection, coated with dark decadent raw chocolate.
Why Buddha?
Buddha means "awakened one." Keeping the body healthy allows the mind to get quiet. Buddha Cups are our offering to you. In purity and simplicity. "To keep the body in good health is a duty… otherwise we shall not be able to keep our mind strong and clear." -Buddha
Buddha Chocolates are a unique company because they are smaller scale, and because their name says it all. Their chocolates are made without sacrificing quality or integrity. They also bring meditation into creation, putting focus and intention into every product they make. Energy is such an easy thing to transfer so the thought of these wonderful people actually putting intention into their creations is so wonderful; no wonderful you feel good after eating these delicious treats!
Slow-stirred. Hand poured. Individually wrapped.
Awesomeness of Buddha Cups:
Handmade

- Each Buddha Cup is made by hand. Hand stirred, hand poured, hand wrapped, hand packed. By continuing this tradition of handcrafting, we maintain the integrity of the process equal to that of the product. Each and every cup is perfectly unique.
Raw - The raw scene may seem scenie, but the health benefits are real. We keep all of our ingredients in their raw state. They are slow stirred at low temperatures to retain their vital nutrients and deliver your body superior energy and enzymatic absorption. Mother Nature knows her stuff.

Vegan / Dairy Free

- Buddha Cups are Dairy Free and contain no animal products or by-products. No horse meat…for now. We hope each cup brings you a taste of the peace we put into it.

Fair Trade

- Our Arriba Nacional cacao is grown in Ecuador using sustainable & organic farming methods. It is harvested by local farmers who benefit from fair labor practices and a supported local economy. Our cacao is sun dried and stone ground to produce bold flavor and aroma and to retain the dense mineral content for superior health.

Gluten Free

- We are proud to offer a gluten free product for those who need it. Surprisingly, not all chocolates are gluten free. Some treats contain sweetened barley malt, which can agitate those with a gluten sensitivity.
Soy Free - 91% of soy in the US is genetically modified. Processed soy contains phytates, which prevent the absorption of many vital minerals into the body. Your Buddha Cups are, and will always be, soy free.
Free of Refined Sugar - The health risks linked to refined sugar are vast. We choose to sweeten with Coconut Palm Crystals, which are derived from the bud of the coconut palm flower. They are rich in the minerals your body craves and have a low glycemic index so your blood sugar doesn't spike and crash.
Best of all? These are the best damn chocolate cups I've had! Buddha Chocolate really does bring quality and taste together in this lovely fusion of tantalizing melt-in-your-mouth delicious chocolates.
So, indulge and feel great about it! Chocolate was meant to be enjoyed with all the wonderful health benefits in tact, so enjoy, and treat yourself with Buddha Chocolates!
Find Buddha Chocolates: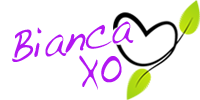 If you found this article to be helpful, please consider a small donation or visit
the shop
. Thank you for your love and support.