. . . . . . . . . .
Stop watching the News on T.V. filled with lies, propaganda, and made to make you feel helpless and afraid.
With all the negative news in the world, it's time to give you hope and inspiration. It's time to the weekly Good News!
. . . . . . . . . .
Attorneys from the not-for-profit organization AnimalsVote.org have submitted a ballot proposal called the Colorado No-Kill Pet Animal Act, which, if passed, would essentially make Colorado the first no-kill state in the nation. Animals Vote was founded on the belief that "the killing and the suffering of animals in deference to our own behest and gratification is an impediment to the moral and social progress of mankind."
At the beginning of January, a commercial breeder in Sprakers, N.Y., drew the ire of dog lovers for leaving dozens of small and medium sized dogs and puppies outside with nothing more than empty plastic barrels to keep warm as temperatures plummeted well below zero. Photos of the dogs at Flat Creek Border Collies were spread around Facebook, and a firestorm ensued. Canine advocates called on local law enforcement to investigate complaints about the breeder. The Lexus Project got involved and took the case to court.
Since then most of the dogs have been removed and are being cared for by the Montgomery County SPCA, the New England Border Collie Rescue and Glen Highland Farm. The owner was allowed to keep puppies on the condition that they be brought inside if the temperature falls below 32 degrees, but things won't be finalized until January 21 when everybody heads back to court and the owner answers to the charge of not providing adequate shelter – which comes with a maximum fine of a whopping $100.
The good news is Governor Andrew Cuomo finally signed A.740a, dubbed the puppy mill bill, which will help crack down on large-scale commercial breeders in the state by granting counties and municipalities the ability to enact tougher regulations than the ones that exist at the state level to protect dogs raised in puppy mills.
17 bears have been rescued from what would have been a life sentence in miserable concrete pits in Helen, Georgia. Thanks to a collaborative effort on the part of PETA, PETA patron and The Simpsons co-creator Sam Simon, the Wild Animal Sanctuary, and the Atlanta Humane Society, the bears now enjoy a full life in Colorado. They are now roaming acres of natural habitat at The Wild Animal Sanctuary in Keenesburg, Colorado, where they are already rolling in the grass, racing around their fields, and enjoying relative freedom and fresh mountain air in a stunning 60-acre habitat.
A potential breed ban in Medford, Ore., has divided residents and ignited debate about whether banning pit bulls will do anything to improve safety in their community.
Medford resident and pit bull owner, Tyler Woodard created a Care2 petition urging the City Council to focus on owners with aggressive dogs, instead of unfairly targeting pit bulls because of their breed. Woodard is calling for public support and asking canine experts to come forward to offer testimony about the breed and why breed bans are ineffective.
Numerous other organizations have also already come out against breed bans, including the Center for Disease Control and Prevention, the National Animal Control Association, the Association of Pet Dog Trainers, the American Kennel Club, the American Veterinary Medical Association, the National Association of Dog Obedience Instructors and the International Association of Canine Professionals, among others.
Last summer, the White House also came out with an official statement against breed bans stating that "research shows that bans on certain types of dogs are largely ineffective and often a waste of public resources."
Things are moving extremely fast in the campaign against angora. More and more companies are listening to their customers and ditching angora after shocking video footage released by PETA and its international affiliates showed how rabbits are abused on Chinese angora farms. It's such an amazing movement when we see the power of people changing the minds of so many retailers around the world about such vital issues.
An Indonesian court issued a big blow to a palm oil company for illegally destroying forest land in Sumatra's protected Leuser Ecosystem, which provides critical habitat for orangutans and other endangered species.
In what's being called a groundbreaking verdict, the court found palm oil company PT Kallista Alam guilty of illegally burning large areas of the Tripa peat forest in the province of Aceh and ordered it to pay roughly $30 million in fines. An estimated $20 million was allocated for restoration efforts. The court also confiscated land and will be charging a fine for every day the palm oil company delays repayment, reports the Environmental News Service.
On January 6th, China took a huge public stand against elephant poaching by crushing over six tons of the ivory it has confiscated in a landmark ceremony held in the city of Guangzhou.
The event marks the first time the country has destroyed any of its ivory stock and is being applauded by conservationists, government agencies and environmental protection organizations around the world for raising awareness about the poaching crisis and sending a message to the public that the illegal trade in ivory will not be tolerated.
Big news! After hearing from more than 100,000 parents and concerned citizens like you, Radio Disney has pulled out of "Rocking in Ohio," which promoted fossil fuels to kids in school in a song and game filled roadshow.
This is an important victory! But the fight isn't over: Disney runs science education programs in schools across the country and, so, they need to commit to not promote fossil fuels in any of their science and energy outreach to schools and kids.
Now is a key moment to share the news and to let Radio Disney know they need to publicly promise to support kid-safe, climate-safe energy!
Physically separated bike lanes are awesome. They're good for safety, they increase the number of people who cycle, they're good for business, etc. What's not to like?
But good things can get better. There's been a boom in protected bike lanes in the U.S. in the past ±5 years, and most of them use parked cars or plastic poles to keep the bike lane separated from the car lanes. That works, but it's not ideal, and so the next generation of protected bike lanes have started to use more permanent curbs to protect cyclists.
Big news! The EPA has announced the first-ever, federal limits on carbon pollution from new power plants.
Now the EPA needs to hear from millions of Americans like you in order to stand strong in the face of powerful opposition from Big Coal and its allies.
Construction has begun in D.C. on a 17.2 foot-high sea wall designed to protect its Blue Plains wastewater treatment facility from a 500-year storm surge that could otherwise flood D.C. with raw sewage. The sea wall will cost an estimated $13.2 million and is expected to be completed in 2021.
But, D.C. Water is also investing $450 million on an on-site digester that will transform its daily 120 tons of treated solid waste into enough natural gas to keep the plant running even if extreme weather knocks out power to the area.
Care2 Success: More than 46,000 Care2 members have signed a petition calling on President Museveni to reject the bill.
Thank you to everyone who signed but please keep passing this petition around and make sure Uganda knows that no watering down of the bill could ever make it acceptable!
. . . . . . . . . .
Thanks for reading this week's "Good News!" Join us every week and feel inspired!
Be sure to sign up for Care2's newsletter for some real news around the globe, to make a change, and to open up your mind to the Real World!
See that your actions count and get out there and do good! Be the Change!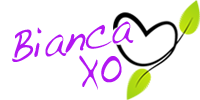 If you found this article to be helpful, please consider a small donation or visit
the shop
. Thank you for your love and support.