Yes, today I get to do a little shameless self-promotion, but hey, why not? ;)
I am very excited about these two new lines!
Inspired by a mix of gothic and "pretty," lots of lace, and the look of Emilie Autumn... And a little SteamPunk-ish feel thrown in as I often do. ;)
I am always totally in love with the look and feel of SteamPunk and it definitely plays a huge part in much of my designs. The SteamPunk seems to get a but touchy for those "hardcore" SteamPunk addicts, however I feel that this collection is SteamPunk-"esque" and I totally love it. ;)
I am also super excited for some more summer items that will be a fun combination of both the "Gothic Doll" AND "SteamPunk" look--all kind of thrown into one for a beautiful wonderful magical look.
In case you don't know my designs very well, Alter-Eco is essentially whatever I want it to be. I get inspired all the time by different genres, different looks, and pull inspiration from all over the place. The designs that I come up with are all a mash-up of those various inspirations and I don't place limitations on my work by defining Alter-Eco Clothing as solely one thing. I believe it can be for everyone and anyone, whether you dress it up or dress it down.
I have lots more to share hopefully very soon, in the mean time check out the two new 2011 Spring/Summer collections now available at

Alter-Eco Clothing on Etsy

, as well as all the previous collections still available.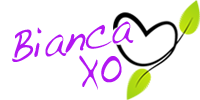 If you found this article to be helpful, please consider a small donation or visit
the shop
. Thank you for your love and support.