This is ReLove Plan.et's first blog giveaway ever, and I'll tell you I couldn't be more excited about it :). Why? Because this giveaway is sponsored by Rhiannon of Rocky the Zombie, for some free adorable shirts!
Rocky the Zombie has been a long-time favorite of mine and I am flattered to own many RTZ Shirts and to have been a model for the awesome designs! Rocky the Zombie is based out of the UK, taking over the world with screenprinted cute zombie character apparel for all ages and other adorable art. So cute and awesome you'll instantly fall in love! Did I mention zombies? ;)
Before we get to the giveaway, my interview with the lovely lady behind Rocky the Zombie...
Tell us a bit about yourself.
I'm Ran, I work on Rockythezombie during any free time I get around also working a 40+ hr a week job. I don't know what I'd do with my time if I didn't paint and print, I'd be a little lost.
How did Rocky the Zombie come to be?
Rockythezombie started after my boyfriend persuaded me to sell some of my handmade things on ebay, back then ebay had a huge handmade community and it became my full time job.. life was awesome :D .. then ebay made a lot of changes, which meant this particular community was drowned out by import sellers, selling mass produced rubbish at a quarter of the price... So I moved to etsy, which was slow to start with, but seems to be picking up nicely now.
Where do you find inspiration?
My inspiration comes from all sorts of places, mostly things swim around in my head for a while before they pop up in designs.
What is your favorite item you've ever made?
My fave item is usually whatever I'd just made, I'm painting some rainbow zombie soldiers this morning and it may be my most favourite painting yet.. although second would have to be a custom order of 3 paintings I did for a customer recently.
If you had all the money in the world, what handmade item would you buy?
If I could buy all the handmade items I ever wanted, I wouldn't know where to start! I'd have some relove plan.et dresses of course! And some hoodies.. skirts.. tops.. I'd also need a Brooke Van Gory bag for every day of the week, to match each dress. Some 'Kato's Closet' items from Steampunk Couture, Some Smarmyclothes dresses, Pretty much the entire Stoopidgerl photography collection... and a Rockerbyebaby blanket for every room in the house.
Favorite thing(s) to wear?
At the moment I'm loving the old grunge style, totally attempting to bring it back via the medium of stripey tops, long socks, and boots paired with dresses and layers!
One thing you can't live without?
I couldn't live without.. aside from the obvious, like air and water :P probably my work room. I neeeed space! My own space.. it's super important, and it's mine!
Random fact?
A random fact... I hate mess and things not being organised, it makes me irritable and anxious, yet somehow I'm the messiest person in the world.
Funny and/or embarrassing memory?
A funny memory.. hmm! Probably being accused of having a fake British accent the very first time I visited the USA... Apparently I talk like British tv people, and according to this guy, no one ever talks that way in real life. I had to show him my passport before he would believe me.
Best piece of advice for life in general?
Perhaps the best advice that I can think of right now, is always make sure you're happy.. if you're not, then maybe you need to change something! Also be a doer, and not just a dreamer. Dreaming is a great start, but why not take positive steps towards living your dream?
*********************************************
Giveaway Info:
As mentioned, I have had the pleasure of modeling Rocky the Zombie's amazing designs a few times now. I keep my closet pretty minimal and I am accumulating many many RTZ items. So from the last batch of lovely RTZ shirts here is this week's Giveaway! :)
What you Win:
One black Zombie and Cupcake Long-Sleeve top
One 3/4 sleeve Stripey Zombie DJ top
One grey Pirate Zombie long sleeve top
One lime green Zombie DJ t-shirt
(All Size Small)(pics below)
They have been worn briefly ONCE for the photos and are otherwise brand new! What's even cooler is that these are limited items in the Rocky shop!
There are lots of fun ways to enter this amazing giveaway! :) A couple are mandatory and the rest are extra entries!
This contest will close on June 10th at 11:59 PM PST. A winner will be chosen through an online randomizer.
How to Enter:
*Required* Leave a comment on the blog with...
1. Why you love ReLove Plan.et and which Rocky the Zombie design is your favorite.
2. Follow this blog publicly – include your name in the comment for being a (old or new) follower on our blog.
3. On Facebook: (Please include your Facebook name in your comment)
Extra Entries:
You can post a separate comment for each of these entries or put all of your entries into one comment (but must be a seperate comment from the required entry above). But you MUST comment your entries in order for them to count!
Each item below will give you ONE entry:
#2. On Facebook: Post a Facebook status update with a link to this giveaway.
#3. On Twitter: (each counts as an entry) Please include your Twitter name in your comment.
-
Follow ReLove Plan.et
-

Follow Rocky the Zombie
- Tweet about this Giveaway from your Twitter. You must include these somewhere in the tweet for it to count: "RT @ReLovePlanet" "Rocky the Zombie"
#4. Other Entries:
- Write a blog about this giveaway and link back to this review. Leave an extra comment with the link to the blog.
REMEMBER to leave your email in at least one of your comments so I can contact you if you're the winner!!!
Contest will close on June 10th at 11:59 PM PST.
GOOD LUCK!!! And Please Share with everyone you know! ;)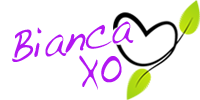 If you found this article to be helpful, please consider a small donation or visit
the shop
. Thank you for your love and support.