It seems that I have been drawn to desserts made from beans lately, but after such great results with those black bean brownies I simply couldn't turn down the opportunity to try these. I changed the original recipe slightly to my liking as I often do, simplifying and adjusting.
I get very excited over desserts that are actually healthy for you too! You get to enjoy something sweet without all the guilt that goes along with eating a flour-, fat-, and sugar-heavy cake. And I have to say that I am absolutely obsessed with these cookie balls! They are amazing! I have already made them twice within a week and plan to make them again right away. You must make these for yourself--immediately! ;) Plus they are super easy and quick to make!
If you have the patience for it, it is recommended to remove the skin off the garbanzo beans. It makes the texture smoother. But to be honest, I am much too impatient to take the time to remove all those skins and I loved these cookies without putting in that extra step. But that's just me, it's up to you whether you want to take that extra time or not. Maybe I'll try it some day... probably not, I already have too many things to do in a day, peeling chickpeas doesn't sound like any particular thrill ride. ;)
Garbanzo Cookie Balls:
1 can Garbanzo Beans (drained and rinsed) (skins removed if you have the time and patience)
1/4 cup Peanut Butter (or other nut butter)
2 Tbsp Brown Rice Flour
1Tsp Vanilla Extract
1-2 Tbsp Agave Nectar
1/4 Tsp Salt
1/4 cup Carob Chips
Drizzle of water or Vegan Milk
Combine all the ingredients (except for the water/milk and carob chips) in a food processor and blend until well combined. Drizzle a tiny amount of milk (or water) in while processing, just enough to get a doughy, smooth consistency.
Scoop dough into bowl (or depending on the size of your food processor just keep it in there) and fold in the carob chips.
Scoop out little balls of dough and roll them in your hands to make them round and smooth. Place on cookie sheet over tinfoil or lightly oiled pan.
Bake at 350
°
for 15 minutes.
Makes approximately 16 balls.
These cookie balls don't taste anything like beans, though you may want to play around with how much sweetener you want to add depending on your taste buds--the carob chips add sweetness though too. Either way, they are delicious and I love the texture. Prepare for them to be gone in one sitting though, especially if you're sharing. ;)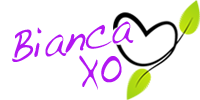 If you found this article to be helpful, please consider a small donation or visit
the shop
. Thank you for your love and support.