I know, I know, I can't share enough

Rocky the Zombie

;). But, seriously, her designs Rock! And after receiving this amazing new hoodie I have just been dying to share it with you all ever since!
I have practically been living in this hoodie since receiving it. It is ridiculously cozy, soft and cuddly, and *ahem* have you seen the "Buddy Not Beef" print?!!!! Too adorable! This is a Must for any vegetarian or vegan's wardrobe. Now I know that summer is upon us and so we're looking to buy cute little bikinis, shorts, and tank tops, but hoodies are a must-have all season long. Having a cuddly sweater to wear around late night campfires and camping is a must! So what are you waiting for?
Go get yours today
!! ;)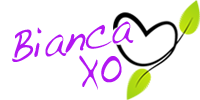 If you found this article to be helpful, please consider a small donation or visit
the shop
. Thank you for your love and support.