It's that time again! Who's excited for a while new week? I can't hear you!!!!! Well let's see if those cheers are any louder after this week's Motivational Monday tips! ;)
☺
Get in touch with an old friend
... or even if it's a friend you just haven't seen in a while. Friendship is fabulous and it's always fun catching up. Arrange to meet up in person whenever you can.
☺
Stay focussed on those Positive Affirmations!!
They reaaaally do make a huge difference in your day, your week, your life! So remember to repeat them daily... just in case you're like me and get forgetful sometimes.
☺
Give your change to the next busker.
.. I lived in a big city for the last three and a half years and so you get used to bums asking you for change. You even get used to young adults asking you for change because they are too lazy to get a job... but this is a whole other topic in itself... my point is, it's nice when you see people busking, performing, working for that change. Some of them are also quite amazing. So reward their efforts, you probably don't really need that change anyway so give it to the next busker you see. There's your random act of kindness assignment for the week ;)
☺
Turn off all media
... for at least one day this week. Turn off the tv, the computer, your cell phone, and all the other many devices we are attached to in a day. Take a media break. Too much time spent on these things can deplete the soul, so get back to some more natural hobbies and activities.
☺
Take a nature walk
... anywhere close by. Even if it's just a walk down a quaint little neighborhood. Take in all the different trees, flowers, insects, and birds. Gaze up at the sky. Enjoy some fresh air.
☺
Say Thank You!
It's one of those words that is either over-used without true appreciation or under-used altogether. Say thank you with meaning, to the bus driver, the cashier, your partner, a friend, show your gratitude.
☺
Give someone a big hug!
And tell them how much you love them.
Have a fabulous Monday and make the most out of your week! Make it FAN-FREAKIN-TASTIC!!!!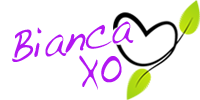 If you found this article to be helpful, please consider a small donation or visit
the shop
. Thank you for your love and support.