These are by far my favorite potato fries. It's something a little different, packed-full of flavor and just so ridiculously good you'll be as hooked as I am on these. ;)
I have also made this recipe with peanut butter instead of almond butter, and both are amazing! You can also use any combination of potatoes or root vegetables you'd like for this recipe, all one or a combination of anything you'd like; sweet potatoes, yams, potatoes, carrots. My favorite is sweet potatoes and yams--plus they're healthier than regular potatoes.
3-4 Potatoes or other Root Vegetables
3 tbsp Almond Butter (or peanut butter)
1 tablespoon Olive Oil
1/2 tsp Salt
1 tsp each of Garlic Powder, Cumin, Black Pepper, Curry, and Basil.
Chop root vegetables into thin "fries," or you can chop them into cubes--either works. Preheat oven to 400
°
and oil tray.
Combine all the other ingredients in a food processor (or a large bowl) until well mixed.
Line fries on tray and pour mixture over them, making sure they are well coated. - or - Place fries into the large bowl with mixture and get fries so they are well coated and then place them onto tray. p.s. you're hands are probably going to get messy unless you can manage to mix them alright with a spoon or spatula. ;)
Bake 35-45 minutes (depending on the thickness of you fries) until coating is browned and a bit crispy and the fries are fully cooked.
*Flip fries several times to avoid sticking.
Makes approx. 2-4 servings, depending how hungry you are. ;)
(Will keep refrigerated for up to 3 days)
Enjoy! These are amazing and once you know what you're doing they are super fast and easy to whip up! :)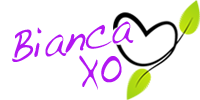 If you found this article to be helpful, please consider a small donation or visit
the shop
. Thank you for your love and support.