I've been searching out a new wallet recently. The one I have right now I've just kind of lost taste for--although it is pretty fun and funky--but I also wanted something more compact that I could carry in my pouch-belts as I often like to do during summer, or at the very least something lighter. So, I was looking for cute, small, and compact, but could carry my bank cards and cash. I finally found one that I got attached to after searching on etsy for a quite some time.
I bought this cute little animal pouch by Noei, a cute little shop based out of Vancouver B.C.. The local aspect was appealing to me, I like supporting artisans close to home for many reasons. The size is exactly what I wanted and fits perfectly in my smallest pouch of my belt. Now I can easily transfer it from one pouch or bag to another and have everything I need in one little piece. :) I also bought the cute little wristlet keychain so that I can easily just carry my wallet around when I don't need a bulky purse or anything else.
The quality is superb, the shipping was fast, and the pouch is simply adorable. I am a very happy customer :)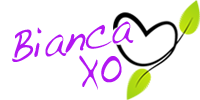 If you found this article to be helpful, please consider a small donation or visit
the shop
. Thank you for your love and support.