About BLACK OUT SPEAK OUT (blackoutspeakout.ca):
Launched on May 7, Black Out Speak Out (or Silence, on parle!, in French) invites organizations, businesses and citizens from across Canada to darken their websites on June 4, and speak out against changes introduced in the federal government's budget act (C-38) by darkening their websites and taking other actions on June 4.
Black Out Speak Out is a joint project of CAPE, CPAWS, David Suzuki Foundation, Ecojustice, Environmental Defence, Equiterre, Greenpeace, Nature Canada, Pembina Institute, Sierra Club Canada, West Coast Environmental Law, and WWF Canada. (For a full list of partners, visit http://blackoutspeakout.ca/partners.php)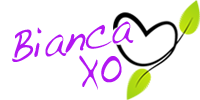 If you found this article to be helpful, please consider a small donation or visit
the shop
. Thank you for your love and support.