These are by far the most amazing things ever created! Not to mention they're healthy! But, seriously, my husband and I cannot get enough of them! We've made made several batches in the past couple weeks--and they never last long because we gobble them up in no time. ;)
Anyway, these kale chips are perfect and crispy, packed with tantalizing flavour, and… did I mention they're healthy?!! ;)
We make these in our dehydrator, but I've included general baking instructions to bake these in the oven as well--I just haven't personally made them in the oven, so keep an eye on them and let me know how they turn out. ;)
Perfect Kale Chips
*2 bunches of Kale, chopped up (larger stems removed)
2 Tbsp Olive Oil
3 Tbsp Nutritional Yeast
1 Tbsp Lemon Juice
1 tsp Salt
1 tsp Garlic Powder
*we don't really measure the kale, we generally buy one or two bunches from the farmer's market or co-op grocery store and chop it up so that it fills a large bowl as pictured. ;)
Chop up your kale into larger "chip"-sized pieces--don't go too small as they will shrink up a lot--and remove the larger stems.
Toss your kale into a large mixing bowl with the rest of the ingredients and mix well so that all the kale is coated.
Line up your kale in your dehydrator trays and dehydrate for approximately 3-4 hours, until the chips are nice and crispy.
Why I love the dehydrator method? Because you're keeping them (mostly) raw (depending on your ingredients) and therefor packed full of all their beneficial nutrients. :)
Spread the kale evenly on a large cooking sheet. Now, there are two ways of doing them in the oven…
One, is the attempt to keep more of the nutrients by cooking at a lower temperature: Preheat oven to 200 and bake for 2-3 hours.
Two, is if you're impatient but you'll kill a large portion of the nutrient value: Preheat oven to 350 and bake for approximately 10 to 15 minutes.
Either way, cook until the kale chips are crispy and the edges are lightly browned--not burnt!
Enjoy! ;)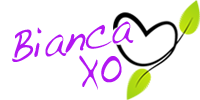 If you found this article to be helpful, please consider a small donation or visit
the shop
. Thank you for your love and support.