[whoooaaa, I'm so good at doing the exact same pose! ;P]
Also, because many of you missed it (and because I didn't make the listing stand out enough), don't forget that you can get any of my adorable prints on a cute Custom Tunic Dress (in your size and colour choice). :)
Listing Click Here
!
Lastly, this is also a heads up that as market season is well on it's way here in town, I will be focussing largely on getting stock for that. I will always be taking orders online though because I love you guys.
♥
But I'm unsure how long I will have the custom options available as the colours keep changing where I buy my eco-friendly fabrics from and it's a lot for me to be ordering fabric as well as pre-made shirts. Nothing is for certain though! I'll be seeing how things go this next month and keep you all updated. ;)
Hope you're all having a beautiful spectacular day!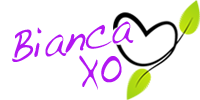 If you found this article to be helpful, please consider a small donation or visit
the shop
. Thank you for your love and support.