I actually can't believe I haven't posted this recipe yet. These squares are super duper easy to make and taste like heaven! I love making them for potlucks or family gatherings. They are a bit sticky but totally worth the mess. ;)
I get the crisped rice cereal in bulk at my local coop grocery store, but I've also used Nature's Path puffed rice cereal many times as well--it's just a little less crispy and a bit more chewy. Both work great!
Chocolate Peanut Butter Squares
1 cup Peanut Butter (smooth is best)
1/2 cup Agave
1 tsp Vanilla extract
1 cup Non-Dairy Milk (I like to use almond or rice)
1/4 cup Cocoa Powder
4 cups Crisped/Puffed Rice Cereal
2 cups Oats (or omit the oats and do 2 extra cups of rice cereal)
1/4 cup Carob or Chocolate Chips (optional)
Heat the peanut butter and agave in a medium saucepan on medium heat until nice and creamy. Slowly add in the milk, stirring it in and then the cocoa powder, stirring until well combined and creamy.
In a large bowl, combine the rice cereal, oats, and chocolate chips and mix together. Pour the peanut butter cocoa mixture into the "cereal," stir and mix until it's all mixed together. Add more cereal if needed.
Pour your mixture into a 9x13" pan, press flat, and let cool for 1 hour before serving.
Cut into squares. Enjoy!
Makes approximately 6 large squares, or 12 small squares.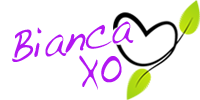 If you found this article to be helpful, please consider a small donation or visit
the shop
. Thank you for your love and support.