I'm going to have to put a disclaimer at the start of this post… Warning! Upon making this delicious Vegan Nutella you are likely to consume the entire jar in a few days… maybe a few hours… you have been warned! ;)
Seriously, this stuff is amazing! I haven't had real Nutella since… well, I really can't remember, but I do know that I used to love it and that I love this recipe more. My life will never be the same, because this recipe is amazing. The texture is perfect, nice and creamy and chocolatey and hazelnutty. I've tried making something similar before but it really didn't work out well and got kind of hard in the fridge :p This on the other hand is, well, a dream come true! Plus this is wayyyy healthier than the "real" thing! Score!
So enough yapping from me, the recipe you've all been waiting for...


Vegan Nutella
1 250g jar of Hazelnut Butter (or 1 cup of home-made Hazelnut Butter--which is about 2 cups of raw Hazelnuts)
(just over) 1/2 cup unsweetened Cocoa Powder
1 tsp Stevia
1/2 tsp Vanilla Extract
1 cup Almond Milk
1/2 cup Agave
In a food processor, combine all the ingredients and process until smooth. You may need to add a little bit more liquid, just make sure you process it long enough and you'll be able to tell how creamy you want it. You can also add a little more agave or sweetener if you want it a little sweeter--but I thought this was quite perfect. ;) And that's it! Simple, easy, delicious!
If you're using your own homemade hazelnut butter you may want to add a little bit of oil, but I haven't tried it yet so you may be just fine without it.
Store in the refrigerator for about a week--although you'll probably eat it all before then anyways. ;) It will thicken up very slightly in the fridge but will still stay dreamy creamy smooth! Spread over toast, rice cakes, fruit, or eat it off the spoon! Enjoy!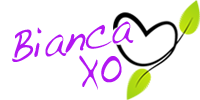 If you found this article to be helpful, please consider a small donation or visit
the shop
. Thank you for your love and support.