Linh La of
Love Peace Vegan
just hosted a giveaway on the blog so I'm not going to dive too much into talking about her super duper amazing shop filled with unique clothing and lovely wristbands. You can check out
the original giveaway post
for more on Love Peace Vegan, my interview with Linh and her awesome youtube videos. ;)
But today, I just wanted to share the goodies in the mail I received for Linh; a set of her beautiful wristbands which I have been wearing almost every day since receiving them. They are absolutely perfect, go with anything and feel really nice to wear. I know lots of those plastic wristbands can be kind of, well, plasticky feeling and these are super lovely. I'm a happy girl! :)
[with my cow tattoo!]
"This clothing line was created to raise awareness for those that cannot be heard, the health of humans, and our Mother Earth. Thank you for being veg, going green, 2 save the planet"
~Linh La of Love Peace Vegan


I hope to add one of her clothing pieces to my collection very soon… or, you know, if someone wanted to buy me one of her dresses or tanks I certainly wouldn't oppose. ;)
Take a look around her shop if you haven't yet, it's absolutely lovely! And that the shop proceeds go to such wonderful causes is so amazing. Seriously, let's hear it for Linh!!!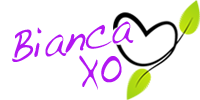 If you found this article to be helpful, please consider a small donation or visit
the shop
. Thank you for your love and support.