Okay, so this is really a super short post, but I began writing this out on tumblr as a little expression of gratitude that I had to get out, but then, as I continued to write, I realized that I wanted to share this on the blog after all. ;)
So, my expression of deep Gratitude today…
I just have to say that I love being ageless! And being the lovely person that I am today--accepting all parts of myself!
I can be an adult. I can be totally down to earth, intelligent, "wise", and full of life experiences that I've learned ridiculous amounts from. And I can continue to grow and learn from all the bumps along the road.
I can still be a child; playing, drawing, watching cartoons, rolling down grassy fields, loving cute stuffed animals and throwing pictures all over my walls.
I can be silly and ridiculous; laughing and dancing in the pouring rain, running through sprinklers, be open to the moment, go on adventures. And I can poke fun at myself.
I can sit and meditate... and do yoga. ;) And take peaceful walks or sit by the lake in silence, listening to the sounds of nature and reflecting.
I am the healthiest I've ever been in my life and have way more energy than when I was younger! And I am the happiest I have ever been!
I love music; from Machine Head and Slipknot, to Flyleaf, to Dub FX, to A Perfect Circle, to P!nk, to Die Mannequin, and everything in between!
I'm a dork, and I love that I'm writing and drawing again! And I love that I'm back to watching anime shows. ;) Like I said, accepting all parts of myself instead of shying away from them.
Life is just beautiful, and I am so grateful to have accepted all the quirky and lovely parts of who I am that I denied for years. I hope everyone can do the same thing that I have, because life truly opens up when you do. ;)
Much Love and Gratitude! xo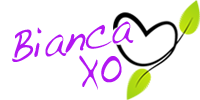 If you found this article to be helpful, please consider a small donation or visit
the shop
. Thank you for your love and support.