It's summer! Time for getting outside as much as possible, going on adventures, and being out in the hot hot sunshine. However, we can't forget about caring about our lovely skin. Most of us just reach for the cheapest sunscreen we can--you know, crappy common brands that all smell the same. What we don't realize is that there are probably more cancer-causing chemicals in those cheap sunscreens than from those in sun rays we're trying so hard to protect ourselves from. Seems pretty counter-productive no?
For example, oxybenzone is a common chemical ingredient in chemical-based sunscreens (found in over 600 sunscreen products!) that you should want to avoid. It's been linked to allergies, hormone disruption, and cell damage. And this is just one of the many toxic ingredients found in conventional sunscreens. It makes no sense to prevent skin cancer only to get another type!
Okay, so at first it may seem a little overwhelming, because chances are you'll start looking through ingredient lists on the back of those sunscreens and won't be able to pronounce most of them and will get scared and want to run away and hide under your bed. This doesn't need to be your summer solution, in fact, I really hope that you weren't actually considering that option. ;)
Like anything, there are superhero companies out there that are actually genuinely looking out for our health and well-being. So, come to the rescue:
Suntegrity Skincare
!
Suntergrity Skincare
is fabulous in every way possible! Not only does their sunscreen work like a charm, but it also got rewards for being the safest sunscreen on the market (rated the best at EWG/Skin Deep Cosmetic Safety Database as well!).
So what can I say about Suntegrity?
Simply put? Wow!!!
I don't like the smell of conventional sunscreens (big shocker when most of them are scented with toxic "fragrance" which is linked to allergies, asthma, cancer, and neurotoxicity), but I looooove the light citrus scent in Suntergrity's sunscreens! It's simple, not overpowering, but absolutely blissful, like melting into a sweet pool of heaven as you lather up soft creamy moisturizing sunscreen on your grateful skin. Their formula is rich, but feels light on your skin, going on white (so you can see where you've put it on) and then nicely (and quickly) fades without leaving white residue behind (unlike some sunscreens). It makes you feel a Queen (or King) wearing luxurious silky body lotion, and, in a large way, that's really what it is; luxurious moisturizing body lotion with full benefits of UVA & UVB protection, while also nourishing your skin with antioxidants.
What I also love is that their formula is carefully crafted for all skin types. Here are just a few of the awesome benefits you'll love:
*Free of: Parabens, Phthalates, Propylene Glycol, Mineral Oils, Synthetic Dyes, Sulfates, Paba, Titanium Dioxide, Nano-Particles and Chemical UV Absorbers.
- Vegan
- Non-Greasy
-Non-Toxic
-Light, Uplifting Citrus Scent
- Cruelty Free (PETA & Leaping Bunny Cert.)
Suntegirty All Natural Moisturizing Body Protection, Broad Spectrum SPF 30:
This is the Sunscreen of all sunscreens, you cannot, or should not, live without it. Praised by outdoor enthusiasts, this rich natural and hydrating formula has all the benefits of organic aloe and shea butter to keep skin smooth and soft, while extracts of green tea and jojoba oil hydrate, moisturize and replenish the skin of vitamins and minerals.
Suntegirty Natural Moisturizing Face Sunscreen & Primer (Broad Spectrum SPF 30):
My face is usually the first to catch the rays of the sun and so I love this facial sunscreen for several reasons. This multi-purpose face sunscreen is not only made with a vegan, non-greasy, non-toxic formula, but it is infused with youth promoting antioxidants and astaxanthin, tripling as a face moisturizer, sunscreen and make-up primer all in one. With all the benefits of Broad Spectrum Protection against damaging UVA & UVB rays, and magical ingredients like large doses of uncoated, non-nano zinc-oxide to protect the skin while providing anti-inflammatory properties that help with rosacea, acne, and melasma. Plus it has wonderful red algae and Certified Organic: aloe vera, jojoba, sunflower, pomegranate, cucumber, and green tea to provide additional sun defence and hydration.
You can also find tinted sunscreens, a baby sunscreen, and even a dietary supplement to boost the natural UV protecting abilities of your body.
Now you can get a beautiful sun-kissed glow without worrying about skin cancer or any other types of cancer you'd get from all those other nasty sunscreens. Enjoy the sunshine and make the best of summer with your beautiful skin in mind in a healthy and natural way!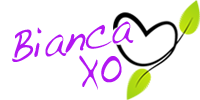 If you found this article to be helpful, please consider a small donation or visit
the shop
. Thank you for your love and support.