"Welcome to the Wonderful World of Kur!"
Kur Delights are, well, simply delightful! KUR Organic Superfoods is an awesome company developed in Denmark (but now also produced in the USA) that combines 100% pure and healthy with 100% delicious! There are so many reasons to love KUR, I mean not only are they guilt-free snacks that will satisfy your sweet tooth, but they are conscious to create a product without compromise, a snack that is top quality, clean, healthy, and delicious. KUR Delights are tasty little bite-sized treats that are organic, gluten-free, no-added sugar, and 100% vegan! Food the way nature intended; raw, natural, and delicious!
For all you non-Scandinavians out there, the word 'kur' is from the Danish language and it means 'to restore to the natural or proper condition'. It rhymes with 'tour' as in "...dude, Kur is rockin'...they are going on tour". So you see, it's a pretty cool name all around – sensible and exotic!
I love that these snacks are raw, the perfect size, and seriously delightful to eat. There is seriously no compromise on flavour and they are perfect for kids and adults of all ages. The only problem you'll have is not eating them all in one go. ;)
Benefits of KUR Delights™…
> USDA Organic certified
> Non-GMO verified
> Gluten-free certified
> Kosher certified
> Vegan certified
> Feingold certified
> Dairy free
> All raw ingredients
> No additives or chemicals
> AND ABSOLUTELY NO ADDED SUGAR OR SWEETENERS! That's right! Not even agave syrup.
They have three tantalizing flavours to choose from: Brownie, Coconut Cream, and Dark Chocolate Mint.
If you asked me to pick a favourite it would be hard for me to just pick one, they are all equally amazing and absolutely unique. Each flavour is bursting with deliciousness, and each flavour is different from the other. Excitement for your tastebuds to be sure. And, again, what's not to love when you know they are healthy and fuelling your body with pure goodness and positive energy, with ingredients like almonds, cashews, dates, dried fruits, spices, natural oils, nuts and cocoa!
In fact, my only complaint is that I do feel perhaps there is a waste of packaging. They are, however, nicely individually wrapped for super easy and convenient on-the-go purposes, for which the company intended. It keeps the product fresh instead of mushing together and easily accessible when you want them.
KUR Delights™ truly are an amazing everyday snack and a heavenly healthy sweet option for those (like myself) that constantly crave sweets. ;)
Check out their website to order yours, or to find a store near you! :)
Lastly, for you entertainment, join KUR's little Birdie mascot in this cute video: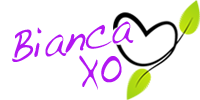 If you found this article to be helpful, please consider a small donation or visit
the shop
. Thank you for your love and support.