Having a garden is all sorts of fun! One reason? Garlic scapes! You can get them at grocery stores too I imagine, I've just never noticed them. Anyway, we found out that we could make pesto out of them so I looked online for recipes and modified, combined, and made my own.
It's perfect for pastas, quesadillas, pizza, sandwiches, even for dipping, or whatever else your imagination can come up with.
Garlic Scape Pesto!
(Parmesan Cheese part)
1 cup Sesame Seeds
2 Tbsp Nutritional Yeast
2 Tbsp Lemon Juice
1 Tbsp Water
1/2 tsp Salt
Process all the sesame seeds, nutritional yeast, and salt in a food processor. Add the lemon juice and water once the sesame seeds start to mush together and continue to process until you get a smooth sort of "paste" consistency, or until smooth--this takes a while so be patient. ;)
Set aside in a bowl.
(complete pesto!)
3 Garlic Scapes
"Parmesan Cheese" (above)
2 Tbsp Lemon Juice
1/4 cup Olive Oil
2 handfuls of Spinach
Process the garlic scapes, spinach, and lemon juice until fine--you don't need to clean out your food processor from making the "parmesan cheese", silly. ;) Add the "cheese" mixture a few portions at a time, alternating with the olive oil. Process until smooth or desired consistency is reached. You may want to add more salt if desired as well.
Make approximately 1.5-2 cups.
Again, goes great with so many different recipes so play around with it! Enjoy! :)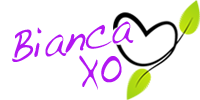 If you found this article to be helpful, please consider a small donation or visit
the shop
. Thank you for your love and support.