This smoothie is heaven in a cup! A great way to load up on some greens for the day and tastes absolutely delicious, sweet, and creamy. Pure goodness! Since you can't taste the greens I imagine it would be a great way to get little ones to eat their greens as well--but having no little ones to personally try this on, you'll have to be the judge. ;)
Green Almond Smoothie
1 frozen Banana
1 heaped Tbsp Almond Butter (or peanut butter)
1 cup Spinach or Kale (or combination of both)
1 cup Almond Milk
1/2 serving of protein powder (optional)
Add all your ingredients together in a high-speed blender or food processor and blend until smooth and creamy! Add less or more almond milk to get your desired consistency.
Makes 1 smoothie. Enjoy!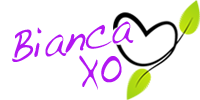 If you found this article to be helpful, please consider a small donation or visit
the shop
. Thank you for your love and support.